What Is an Unsubsidized Loan and How To Get One in 2023?
Table of Contents
What Is an Unsubsidized Loan and How Do You Get One in 2023?
Are you confused about choosing the right education loan for your studies? It is easy to get confused with federal student financing options before you make the right choice.
The go-to, or primary, choice among students to fund their education is the federal student financing option in the United States. It is evident, according to statistics, that 43.5 million American students are in federal student loan debt.
If you are a graduate or a high-school student thinking of getting student aid to fund your studies, this article should guide you through the unsubsidized loan options, and help clear your views on student loans.
Refer to our
comprehensive guide on subsidized loans
before you move any further. 
What is an Unsubsidized Loan
Unsubsidized loans are types of student loans, that are available for undergraduates and graduates regardless of their financial needs. Unlike a subsidized loan, the federal government doesn't pay the interest for students during their school or college.
The interest starts accruing on the disbursement of the loan. Students are expected to start repaying the loan after the completion of their school or college. However, there are no compromises made on the interest accrual. Students must start repaying the debt with interest right after completing their course.
The unsubsidized financing option may seem like a downside, but it is a great financial aid considering the eligibility criteria for students, independent of financial needs, and lower interest rates compared to private student loans.
Pros and Cons
This loan option is available to a larger student category. The loan limit of unsubsidized loans is higher than subsidized student loans, and a credit check doesn't land as a hard inquiry.
Interest rates are high in unsubsidized student loans, and the interest accrues till the beginning of the repayment period.
Student Loans Heads-Up!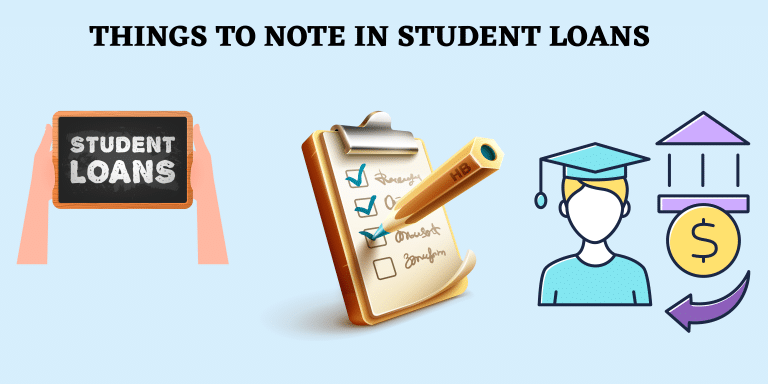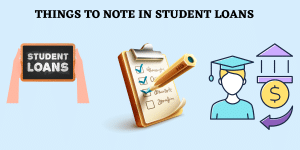 What is an Unsubsidized Loan – Things to Note in student loans
The average student loan debt in America is about $1.75 trillion, according to
Forbes statistics
. From the total debt, only 22% of adults have reported having repaid their student loans.
The
Federal Student Aid
interest rate for direct subsidized loans and direct unsubsidized loans is set at 4.99% for undergraduate students. For graduate and professional students under direct unsubsidized loans, the interest rate is set at 6.54%.
It is inadvisable to end your teenage years with the pressure of debt repayment instead of focusing on the trajectory of your career. Students tend to focus more on ways to repay the debt amount by settling for a job that pays a good hourly salary.
On agreeing to the federal student loan terms, you must repay the debt even if you choose to discontinue the program, if you don't find a job after completing the course, or even if you wish to change your major or institution.
Key Differences Between Subsidized and Unsubsidized Loans
| | |
| --- | --- |
|                                    Subsidized Loans |                                    Unsubsidized Loans |
| Only available to undergraduates with a financial need. | Available to graduates and students with or without financial need. |
|      2. Federal government takes charge of the interest until college completion. |        2. Interest accrues from the time of the loan disbursement.  |
|     3. Fewer interest rates with deferment option.  |        3. High-interest rates and deferment options with accruing interest. |
|     4.  Grace period of 6 months is allotted. |        4. No grace period is allotted. |
|     5. The loan limit is less compared to unsubsidized loans. |        5. You have a higher loan limit. |
As listed above, unsubsidized student loans come with their set of cons with little advantage for students with financial needs. Neither subsidized nor unsubsidized loans create a hard inquiry on your credit history.
Between the two student loans, consider whether the loan limit is sufficient to pay your fees and whether the interest rate is manageable. However, federal student loans also rely on your academic performance to determine your financial aid package. 
The Procedure To Apply for an Unsubsidized Loan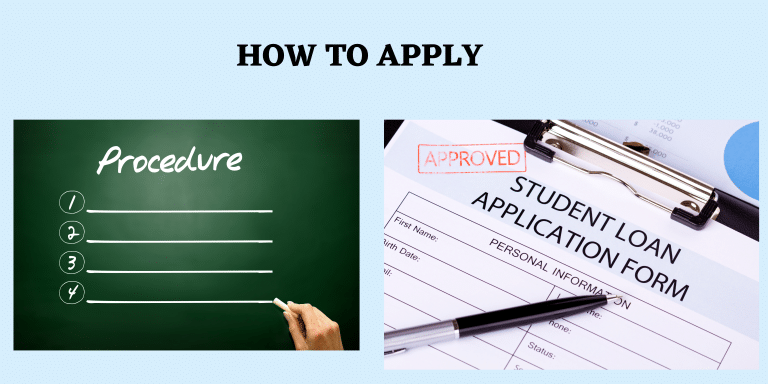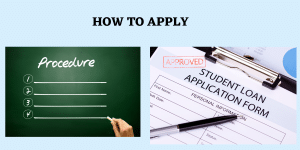 What is an Unsubsidized Loan – How to Apply for Students Loan
As a student, you must check your loan eligibility with the Free Application for Federal Student Aid (FAFSA). The eligibility criteria for students are:
A citizen of America.

No record of previous loans or financial aid.

Enrolled as, at least, a part-time student.

Positive academic results (may vary based on institutions)
Fill out the application form using this
link
, and follow the necessary steps. If you are unsure about the entire process and funding, you can appoint a counseling session with the Student Aid team, and get educated on the loan approval process.
You are proposed two financing options to choose from, i.e, a subsidized or unsubsidized loan with corresponding loan limits, interest rates, deferment terms, and grace period if need be. On completing the entire process, go to the
Federal Student Aid official website
to log in, click Roles, and view my student aid record (SAR). 
Eligible applicants include students applying for their own loans, parents applying on behalf of their children, or preparers helping a student fill out the FAFSA form. 
Suggested Articles:
Frequently Asked Questions
1. Should I choose a subsidized or unsubsidized loan?
To be precise, the direct subsidized loan option has better terms when compared to other financial aid options. However, since it is limited only to undergraduate students and is purely dependent on the student's financial needs, students consider an alternate loan option. 
2. Can unsubsidized loans be forgiven?
Yes, almost every type of federal student loan held under the Department of Education is eligible for forgiveness. It includes direct subsidized loans, direct unsubsidized loans, direct or parent PLUS, and graduate PLUS loans. In contrast, the federal family education loans, private student loans and any student aid that is not Ed-held cannot be forgiven.
3. How do I qualify for an unsubsidized student loan?
You need to have a FAFSA ID to check your eligibility and apply for student aid. Note that you do not necessarily need to be an undergraduate to qualify for the loan or demonstrate financial need. 
4. What is the interest rate for direct unsubsidized loans?
For direct unsubsidized loans, the interest rate is set at 4.99% for undergraduate students, and 6.54% for graduate and professional students. These values are set by the Federal Student Aid. 
Closing Thoughts
If you are planning ahead to stay in the financial business, your student loan payments have a great impact on your credit report, as on-time payments
boost your credit score
, and help you maintain a healthy financial status.
An unsubsidized loan is the best option considering the broader eligibility criteria, and higher loan amount in spite of the accrued interest. In this article, we saw the requirements to get an unsubsidized student loan, the differences between both federal loan options, and a quick heads-up about student financing options.
If you have a poor credit score or are trying to figure out a way to repair your credit score,
TheCreditPros
has been a credit repair services company for more than a decade, producing positive results for customers. Get a free consultation, and repair your credit score with the help of an AI-driven personal credit management system.