What Is a Balance Transfer? A Useful Guide for 2023
Table of Contents
What Is a Balance Transfer? A Useful Guide for 2023
Are you tired of repaying credit card debts with unbearable interest rates and EMIs? Wouldn't it be great to keep the extra cash you pay every month?
This is possible when you combine all your credit card debt into a single balance transfer credit card. If you want to know more about balance transfers and credit cards in detail, this article aims to guide you through the necessary information.
What Is a Balance on a Credit Card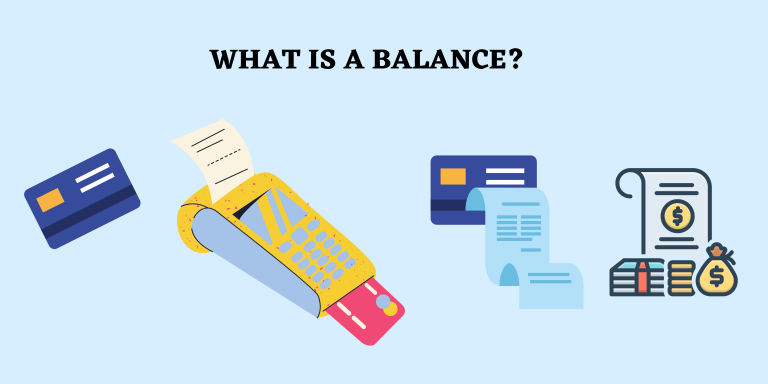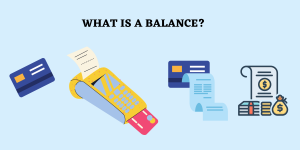 What is a balance transfer – Balance
Let's say you have a credit card as your primary credit line. You are approved for a $5000 credit limit from which $1000 has been spent towards essential products. The remaining amount on your credit card of $4000 is the credit card balance and the amount used ($1000) is the balance you owe to the credit card issuer.
Repaying the debt includes interest charges and monthly installments, which are calculated based on the balance you owe to the credit card company. It is possible to confuse the credit limit balance and the balance that is owed.
What is a Balance Transfer and Fees
A balance transfer is when you transfer the balance from your existing credit card debt to another credit card. A balance transfer credit card is a type of credit card that a consumer uses to consolidate all his credit card debt under a single credit card.
Usually, balance transfers are made from multiple credit cards to a single balance transfer credit card. This process involves a balance transfer fee of 5% or lower, for debt consolidation. For example, if you are transferring a balance of $1000, the transfer fee would increase the value to $1050 as your new balance.
The balance transfer fee is collected either in cash or added to your balance transfer credit card. Depending on different credit lending agencies, the transfer fee varies. Typically, the fee is not more than 5%.
Need for Balance Transfer Credit Cards
You might wonder, what is the need to move debt from one card to another? The following are some benefits of using a balance transfer credit card:
Low introductory interest rate.

Moving from a high APR to Lower APR.

Can quickly pay off your debt.

Easy to monitor and control all your credit card debt in one place.
A balance transfer credit card has a promotional low-interest period or a zero-interest period when you get approved. The introductory period (intro APR) in most financial institutions, or credit unions, is 12 months. This means it is a great opportunity to get rid of the interest rates for a certain period to repay only your due amount.
For example, let's say your previous debt balance is $4000 on two credit cards with a 2.5% interest rate on each card. During the balance transfer, your new debt balance is $8000, and you will save $100 on each credit card, which can save you up to $200.
Also, a balance transfer credit card allows you to rapidly increase your debt repayment process and lower your actual debt amount during the introductory period.
According to
Forbes
, the average credit card interest rate is 24.10% in the US, and for credit scores more than 700, the corresponding interest rate is 16-18%.
You save money by utilizing the promotional period which is ideally between 12-18 months.
Requirements for Balance Transfer Credit Cards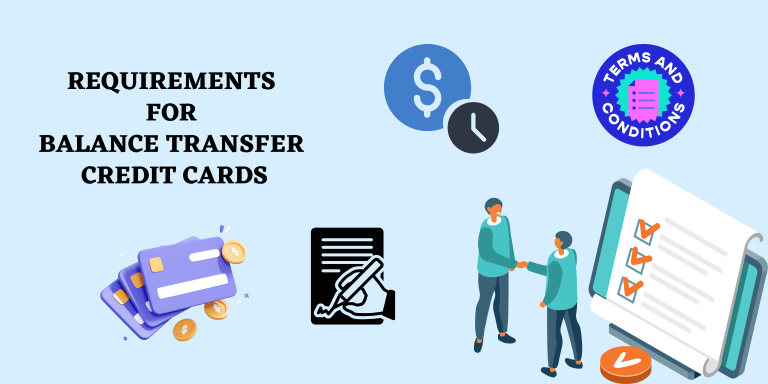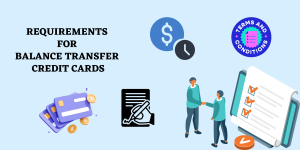 What is a Balance Transfer – Requirements for a Balance transfer credit card
To qualify for a balance transfer credit card, you must have the following requirements:
The account details for your existing card's balance. This includes your social security number, as well as your loan or credit card application details.

A credit score of 670 or above is required to qualify for the balance transfer card. In almost every case, you must have a good or excellent credit score to qualify for a loan and credit card.

The application process for a balance transfer card begins with your credit check, submitting the balance transfer application, personal data verification, and agreement to the loan terms.
There are a few potential side effects to balance transfer cards. Since the application for a new card requires a credit score, it creates a hard inquiry on your credit report. This inquiry stays in your history for two years and can reduce your creditworthiness.
You must note that there are limitations to balance transfers, such as the credit limit cannot be more than a value set by lenders within a set period of time. For example, some credit card companies do not allow users to add more than $15000, and you have to wait for 15 days or more to do another balance transfer.
Also, companies consider the balance transfer fee into the account before allowing you to transfer a balance to your new card. For instance, if the credit limit is $10000, and the transfer fee is 5%, which is $500, you cannot transfer $10000 from your existing debt to your new card as the balance transfer fee of $500 will be added to your new credit balance.
Suggested Articles:
Frequently Asked Questions
1. Are balance transfers free?
Balance transfers require a maximum fee of 5% of the balance you transfer. Balance transfer fees are generally added to your balance transfer card, along with the debt amount and in some cases, you are required to pay the amount upfront.
2. Can a balance transfer hurt your credit score?
A balance transfer is used to positively impact credit scores with the promotional low to zero interest rate, causing borrowers to repay the debt faster.
3. How many times can I do balance transfers?
You can transfer balances from multiple credit cards onto a single balance transfer credit card as long as it stays within the credit limit set by the lender.
4. How do balance transfers work?
To quickly pay off your debt, balance transfer offers the solution to move all your debt into a single balance transfer card. The intro apr and low-interest rates help you to pay the due amount saving money on high-interest debt.
Closing Thoughts
We saw the importance of a balance transfer credit card along with its application process, requirements, and drawbacks of balance transfers. If you are planning to settle your debt in a quick and easy way, you should definitely combine all your credit card debt in one place with the zero-interest promotional period. To do that, the most important factor is your credit score which plays a vital role in determining your financial status and future offers.
If you have a poor credit score or are trying to figure out a way to repair your credit score,
TheCreditPros
has been a credit repair services company for more than a decade, producing positive results for customers. Get a free consultation, and repair your credit score with the help of an AI-driven personal credit management system.