We provide a 90-Day-Money-Back guarantee to give you peace of mind.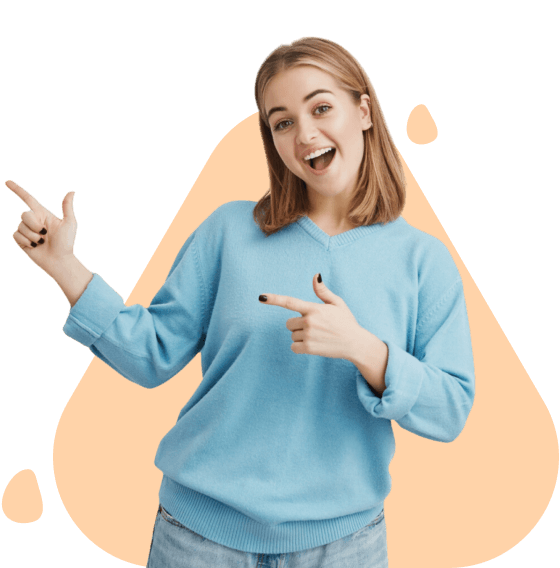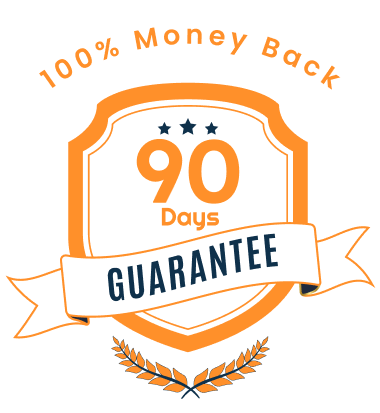 We understand that you have placed your trust in us, and we take that responsibility seriously. If we fail to get any of your questionable items deleted or updated on your credit report, you are entitled to a full refund.
With The Credit Pros,

you get

I am so grateful for this credit repair service. They were able to remove several negative items from my credit report and improve my score. The team was professional, efficient, and effective. They kept me informed throughout the entire process and made me feel confident in their abilities. Thanks to their hard work, I was able to qualify for a credit card with a low interest rate. I would recommend this service to anyone looking to improve their credit!
Be patient that TCP is working for you behind the scenes to help repair your credit. If your score is really bad, you need to give it time. Easier said than done though, trust me. In the meantime, read up on the multitude of literature, articles, videos and resources that TCP has on their portal to equip yourself with knowledge for the future.

I was sceptical initially cause a lot of agencies get your $ and do absolutely nothing! Credit Pros not only listened, they offer you a couple of credit purchase programs to help build credit the services also report to the 3 credit bureaus. When I couldn't afford them for awhile they didn't make feel worse then I did already. They not only took me back Credit Pros let me pay my bill and they took a small % off that bill. Now what Company you know does that ? They really care !

William of Bay Springs, MS
I cannot express how grateful I am for this credit repair service. They were able to remove several inaccurate items from my credit report that were negatively impacting my score. The team was professional, efficient, and compassionate. They truly cared about my financial well-being and went above and beyond to ensure my success. Thanks to their hard work, I was able to secure a mortgage with a competitive interest rate. I would recommend this service to anyone looking to improve their credit!

This company is it really wonderful. They're helping me get my credit back in line. They are always there to take my calls and my questions. Very knowledgeable, very kind of considerate. I would recommend this company for everybody.

I was highly skeptical about any so called credit repair company, but this one is the real thing. A rated by BBB and no complaints. Fees are reasonable and no long term commitments. Within a few days my chapter 7 was removed! Score shot up! Recommend.

I did some research on The Credit Pros looking at the Pros and Cons before chatting with them on their website. I asked specific questions about how their success rate was and if they guarantee their work. I felt comfortable with their answers so I enrolled. It is suffice to say its been very smooth and transparent. I read all documents, and make sure it is completely explained. I would say its lived up to expectations.

My kids tell me I am old because I still read reviews from Better Business Bureau to decide if I want to work with a company I still trust what people say here. I read up on the Credit Pros to make sure they weren't tryin to hustle me and made my own decision to give it a try. I wish I would have known better about how important my credit is years ago. I am pretty satisfied with myprogress and the value of their work.

This company needs to change their name imo to Credit Heros. I was in a tight spot 2 weeks ago, I put in an application for a new apartment and the Property Management Company in Austin, TX told me my application was denied due to a collection that was on my report for 5 years from another place I rented. They gave me a Reference Letter to submit that I was working on the error and actively taking care of this problem low and behold I am now approved for it pending a reference check.

Darlene of Sun City Center
Within the first few weeks my credit score has risen 30+ points. It is well worth it and would recommend to everyone who is having credit card debt that you can't work through on your own. I am very satisfied so far.

I signed on with The Credit Pros and within a couple of short weeks, there were more than 6 disputes that were showing up on my credit reports. They keep you informed through their easy to use app. I would recommend anyone needing help to hire The Credit Pros.

The service team is helpful real pleasant to speak with and thats what matters most to me. You are doing a good job TCP Pros. No downsides at all with this app or how Credit Pros are handling my file. Look forward to seeing my score go up and up from here.

I absolutely love credit pro in December I went from a 575 to a 644 now today it's a 702 love them keep up the good work.

I had an issue with my payment a few days ago and I was pretty angry. The young lady JaLisa I believe her name was didn't get rude with me even though I was mad and cussing up a storm. She was calm and went out of her way to fix the mistake and apologized to me for the inconvienance. I am so surprized when someone treats me nicely even though I was crazed and hung up on her she called me back and continued to assist. You have some really good people working for you Credit Pros. Happy Holidays.

I have been working with The Credit Pros for more than 4 years now. My credit has above 790 when it was less than 600 when I started. I feel protected with them always looking out for me. They provide a library of videos about credit which I have watched with my children and grandchildren on how to handle credit.

A co-worker recommended this company to me and I went ahead with enrolling and I haven't regretted it. My scores have improved and I now have a new Capital One Credit Card. I feel good about working with The Credit pros.

The Credit Pros have been working on my file for a little over a month, and I can honestly say I like working with them and the communication has been above average for me. I am big into chatting over phone calls and they have a very responsive team IMO. Most companies cut off their responses at 5 or 6 pm and thats not been the case with them.

Two weeks ago my credit was poor. I was filling out a personal loan application and Credit Pro calls me right away. The gentleman on the other end explained that there is loan's out there but first I have to raise my credit score. At first I was hesitant due to so many scams out there. I heard him through as he was telling me I would not have to do nothing, they would get a hold of creditors and negotiate the old items on my credit. Yes, there's a fee but, when my score literally went from poor to good within less than a month it's worth it. Credit Pro has tools to work with where unfortunately we don't. It's up to each individual if they want to work on their credit and if so give it a shot.

Initially I disputed items on my credit report in the past on the credit bureaus own website. I would quickly get a response in my email from them stating all disputed accounts were reporting correctly (basically no changes were made). This was rather frustrating due to the fact that I had evidence it wasn't correct and couldn't upload it to dispute. I finally relented to asking for help and went to The Credit Pros. I am very happy to say that the responses from the credit bureaus now had items removed. I have also tried to follow their lead about establishing new credit, I didn't think it would help but I was wrong with that. Very Satisfied.

They are unquestionably top shelf from the rest! They did not promise me anything that sounded too good to be true. And if you want specialized service combined with the best possible results, contact them.

I have wanted to work on my credit. I just never slowed down or procrastinated. 2016 I had breast cancer stage 3. When they told me they could save my life, I was so happy. I decided then I'm going to change my life so when I get better I can have better credit and not feel defeated. So many things are based on your credit. I was shocked. And when I applied for a place to live, no one would even talk to you until they checked your credit… Thanks to Credit Pros, they have done all the work and helped me improve my credit score. I am so grateful. Thank you.
Amazing team of professions with a platform that raised my scores in three months. Great for getting you not just from 530 to 700 but 700+!!! Lots of other value too, credit monitoring and education. Could not recommend more!

An amazing & outstanding company they helped me get my credit score back on track I went from 530's to 740's , I had a whole bunch of missed payments and negative items on my credit history that was holding me back from getting approved for new lines of credit , applying for a car or getting a home . I now get approved for everything I need makes me feel great honestly ! I really recommend the credit pros if anyone has bad credit and bad credit history these are the people to call 🙏🏼

I am a client of The Credit Pros. I had to file a Chapter 7 Bankruptcy in December 2020 and started with The Credit Pros in April and within just 3 months, my score went up. They did this by getting negative items off my credit report fast. I had three other Chapter 7 Bankruptcies over the years and dealt with many other credit repair companies, but The Credit Pros has been, by far the best and fastest one. They have videos so you can understand the procedure and they told me how to get a better score faster. They have great customer service and are very professional.

I come on Trust Pilot because its so much easier than reading all these reviews everywhere so I needed help getting my credit fixed for a new car. The car I have now its like being held together with duct tape and love. I can't get by without a car for work and driving my kids to school in the morning. i went to a few car lots and they ran my credit like 100x it feels like and I still didn't get anything. I finally called for help. The Credit Pros advisors explained what I need to do. I had no idea there are special credit reports for cars (mind blown). Well they explained what I need to do and they sent letters out to the credit bureaus and such. I am going to go in June to finally get something reliable. I hope my baby sticks it out with me until then. Thank you Credit Pros.

This company was referred to my wife by a co-worker. We really have been pleased since we signed up with them. The both of us enrolled because they offered a discount to Family Members the 2 of us signed up for the price of 1. We decided to take advantage of it,and my daughter in law and my son are going to sign up this week. Thanks Pros!

It's not often I write reviews but I will for The Credit Pros they really went out of their way to help me, educate me and get my credit ready to re-finance my mortgage loan.

In this day and times service providers easily take our monies. But, the services returned do not make this consumer feel comfortable and secure. However, TCP has changed my mind towards their service. I have only been with the company for less than a month. Since my enrolling I have been made to feel more secure than ever. Their personal service, the portal, the personal attention given and the explaining of the information on each of the credit bureaus; helped me to understand my credit reports. TCP also because I am a senior citizen they made sure I received my monthly discount. I have recommended their services to many of my friends and family members.

I started the program for my daughter and myself in May 2018. So far my score has improved by approx. 30 points! My daughter has some ID Theft issues and they are working on hers as well. I would DEFINITELY refer The Credit Pros to OTHERS!!

When I first heard about them I was doubtful. I had heard the rip off stories before. But I found out that they are not only a reliable company but easy to talk to and answered all my questions and concerns. I signed up the next day and I must say that I never regretted it.

Charlotte of Indianapolis, IN
Rated number one by me the consumer, already I have experience a life changing for the better, with full confidence. Credit Pros has definitely reassured me that I will not regret taking the first steps to improve my credit score, well they work with all three credit bureaus to remove all yes all negative remarks that keeps me from attaining loans, credit cards hell even my dream home is just months away now instead of years… Thanks Credit Pros. Thank you Timothy my representative.

Love them they took off a car that was not even my responsibility the car broke down and the car dealership put this on my credit report and they took it right off of $11,000 excellent company to work for love them to death thank you guys for help

The Crdit Pros are so amazing. They helped me get things taken off my credit report & within 4 months got my credit score up 85 points. I have been working so hard at my credit & couldn't get anywhere & the Credit Pros jumped in & went to work. They are amazing!!!!

I like credit pros they have helped direct me to be more financially responsible to myself and helped free up actual credit ratings and improved them. For that i cant thank them enough for the peace of mind already.

I'm new at repairing my credit and when I have questions Credit Pros is always quick to answer all my questions effectively. Thank you! The app is very helpful. Especially the videos, that help me get a better understanding
My husband almost lost his mind when I signed up he thought it was some scam. I told him to see what happens they do have a guarantee and you know what that fool started 30 days after me and had 15 deletions. He's all braggin and tellin everyone it was his decision…lol I am very thankful to Credit Pros. We want to find a Rentoown soon.

Credit Pros has always been honest and truthfull. They make no promise they can't keep even thou they really work to fix your credit. Before I began with them I looked them up in the Better Business Bureau, BBB, and there rating is an A+ ; there are no negative or adverese reports. My wife's credit is almost completely fixed and mine is getting there because it's more complicated. Credit Pros is always in contact and keeping us informed os every step the make. I have faith my wife and I will have our credits fixed in all 3 Credit Bureaus soon.

Don't just take it from me. I'm just one of their many pleased customers. I had abundant items incorrectly stated on my credit report. As guaranteed, the Credit Pros had these items effectively removed. There was an instant optimistic effect on my credit score. Thanks, Credit Pros!

They are the best firm to take on your case! They work very hard and rapidly in fixing my credit standing in the shortest span of time. I would really have no qualms with recommending them to anyone with negative items on their credit reports. With these kind of outcomes who wouldn't?

They handle the whole thing and relay the progress of my account at every turn. They give advice on how to build positive credit and even provide links for the best credit cards for rebuilding credit. I could've never done all of this on my own in such a short time but thanks to their help I did.

The Credit Pro's are excellent choice if your looking to fix your credit! Just got on with credit pros June 4 this year going to give them a try see how it goes with there services I have no credit and credit pros is helping me establish credit to we're I can show my worthynes and credibility to business owner whom I choose to business with.Credit Pro's you got my back let's do it

You know in America credit is very essential these days, but understanding how it works an how to improve scores is a skill not many have including myself. I really am grateful for Credit Pros they not only educated me, but also helped me to get all 3 of my scores up I do really appreciate their award winning customer service an their above and beyond consideration for you. Give them a try.

Having done business with two of Credit Pro's competitors and seeing just how very unprofessional both so Credit repair agencies were, I was very hesitant about coming on board with Credit Pro, but they were very throurogh in explaining my credit situation to me and also followed up with me on a number of occasions, and so I was sold on that because they really showed me that they genuinely understand Customer Service

They are definitely the best credit repair service that I signed up for. For a while I tried a couple other credit repair services which only stressed me out due to a lot of issues in unreliability and service. But not them they are the best credit people out there, hands down they work fast to get your credit clean. Plus they always keep you updated on everything with text and email.

The Creditpros have made fixing my credit so easy. They handle everything and communicate feedback at every turn. They give advice on how to build positive credit and even provide links for the best credit cards for rebuilding credit. I could've never done all of this on my own in such a short time.

Katelyn of Los Angeles, CA
Whoever you are eyeing for or whatever you want to do to repair or mend your credit. Let me save you the time and effort, you can halt the search now. This is the right place the best place to get all your negatives cleared. I'm very happy with Credit Pros service also all the great reviews tell it all. This company is really special! I'll recommend them to everyone who needs their credit repairs done.

I'm in the process, but what I love from them is that they care about me as a costumer and go more than beyond when I needed to change my pay date and didn't make me wait one minute and I truly appreciate. I'm looking forward to see my results very soon and they are already amazing To me. Beautiful credit here we gooo. #thecreditpro

I have been with The Credit Pros for less than 60 days and they have already raised my score 60 points and eliminated several derogatory marks off my credit record. it is much easier to have an experienced company do the work for you for the money than trying to swim through the complexities of a credit system that overwhelms me! Thank you Credit Pros!

Very good customer service and support for credit repair. They have a twenty-four hour service and are glad to answer all my questions and are available all day and night. Good value for the money and anyone interested in the world of credit should give it a try and keep everything secure as possible to keep your credit safer from harm. I feel this service is very reliable and important to have around the clock. If I have a question about the current credit that I have they are right there.
Why wait? Get started today
It only takes 90 seconds to sign up. Start fixing errors on your credit report and get help to increase your credit score. Your information is safe with us. We treat your data as if it were our own.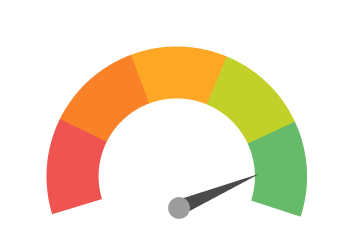 Related
Credit Building

Posts