FICO Score Changes – A Brief Guide for 2023
Table of Contents
FICO Score Changes – A Brief Guide for 2023
Are you worried that your credit score is changing occasionally without you noticing it? Unanticipated credit score changes may be due to updates released in the FICO credit scoring models. Another reason is that the credit scores themselves are updated every month by the three major credit bureaus
Experian
,
Equifax
, and
TransUnion
.
Let us explore the different reasons why your FICO score changes and the possible explanations of each factor in this article.
FICO Score
FICO, originally Fair, Isaac, and Company, was
introduced in 1989
as the first broad-based consumer credit score system. FICO score is acknowledged and accepted by most financial institutions for determining the creditworthiness of customers.
FICO Score Changes vs FICO Updates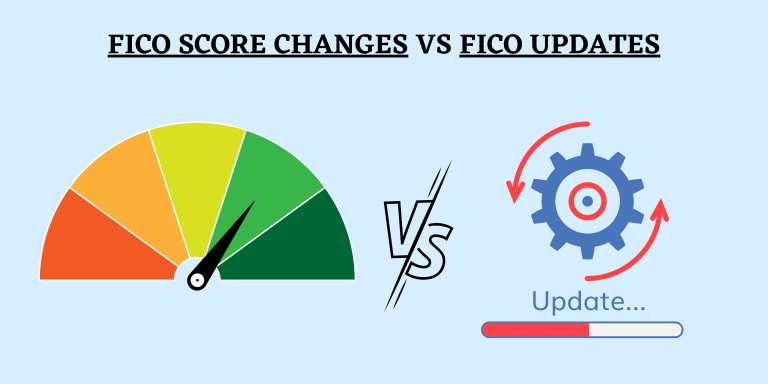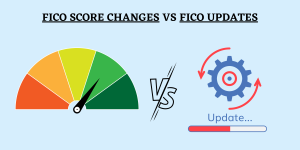 FICO Score Changes vs FICO Updates
FICO scores get updated every month as the billing cycle, interest rate, and equated monthly installments (EMIs) are calculated on a monthly basis and they reflect the current credit scores. Whereas, a FICO score change can happen when FICO releases a new credit scoring model that alters the existing score.
The credit scoring models are not designed to reduce the credit scores of customers but are primarily used to evaluate the credit risk of customers by lenders. It is formulated so that newer versions of scoring models outperform the previous versions.
Additionally, credit updates monitor your report or credit history for on-time payments, credit accounts, lines of credit, and personal information. The FICO score is calculated based on these criteria and has a higher chance of increasing if you make timely payments and maintain a good credit utilization ratio.
Other Factors Related to  FICO Score Changes
Apart from the factors mentioned above, your credit score is affected by credit checks. Let us explore the difference between soft and hard credit inquiries or checks.
Soft Inquiry or Soft Credit Check
:
A soft credit check is when you submit an application to check your credit score from the credit bureau. This is made for self-evaluation or self-reference purposes and it does not affect your credit score. 
Hard Inquiry or Hard Credit Check:
A hard inquiry is when a credit reporting agency or lenders request the credit bureaus for your credit report for processing loan applications. This credit check affects your credit score by reducing 5 points (ideally) and it can stay on your report for a year. 
Recent Changes in FICO Scoring Models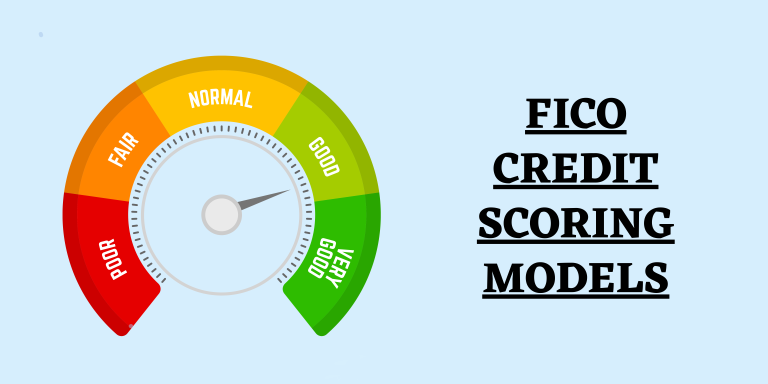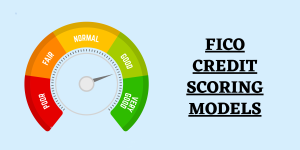 FICO Score Changes – FICO Credit Scoring Models
Credit scoring models are not used to calculate credit scores but rather help lenders evaluate your creditworthiness while offering loans. A typical credit score ranges from 300 to 850 and the FICO credit scoring model includes the following ranges:
Poor (300-579) – It is hard to qualify for most loans and has little to no chance of approval. (It is only possible to qualify with high-interest rates, EMIs, and a high down payment)
Fair (580-669) – It is possible to qualify for loans but with high upfront deposit and interest rates (you could qualify for personal loans)
Good (670-739) – You will qualify for most loan options in the good credit range.
Very Good (740-799) – Get the best deals out of lenders in shorter terms and lower interest rates.
Excellent (800-850) – the maximum range with customers showing high credit and debt management characteristics.
Lenders offer loans based on the credit reports of customers and the credit score range helps them determine the credibility of customers. To be precise, you have a high chance of qualifying for a loan if your credit score is in the very good or excellent range. The credit report comprises five main categories: payment history, amount of debt owed, number and types of credit accounts, new credit, and length of credit history.
The latest version of the FICO scoring model is the FICO score 10 and 10 T. FICO has been releasing a series of credit score models as FICO score 2, 4, 5, 8, and 9. All successive versions of the FICO score model have been calculated based on a powerful set of predictive characteristics to help lenders better predict and evaluate credit risk. The characteristics have been extrapolated from traditional and trending credit bureau data.
To improve your credit scores, you must make regular, on-time payments as this contributes about 35% in determining your credit score. Additional factors to consider are your credit utilization ratio, debt-management strategy, lines of credit on your profile, and the amount you owe.
To qualify for future applications for loans or credit card debt, you need a credit score of 700 and higher. Your credit score will help lenders determine your credit limits, interest rates, EMIs, loan duration, and upfront payment. The
annual credit report
website offers free credit reports which will be mailed to you within 15 days from the time of the request.
Suggested Articles:
Frequently Asked Questions
1. Which FICO credit score model is most commonly used?
The FICO 8 model is the most used scoring model and is used for auto and bank card financing. FICO 8 is widely recognized for loan approval by credit agencies.
2. Why does my FICO score change?
The following are the probable reasons for changes in FICO scores:
Due to soft or hard inquiries

Whenever FICO releases a new credit scoring model, or

due to the update in scores by credit bureaus on a regular basis.
With any update, your credit score is not altered by more than 20 points; though it seems a small change, it can still affect your chances of loan approval.
3. What is the recent FICO scoring model?
FICO 10 and 10T were introduced in the summer of 2020 and it is yet to replace the most commonly used version (FICO 8). FICO scores are trusted and widely used by lenders compared to the Vantage scores.
4. Are credit score changes temporary?
A soft credit check doesn't affect your credit score, whereas a hard inquiry does impact your score and it can stay up to a year on your credit report. Credit score changes made by credit bureaus are made with precision but in case of any irregularities, you can legally raise a dispute against the credit reporting agencies to correct them.
Repairing or Improving Credit Score
If you have a poor credit score or are trying to figure out a way to repair your credit score,
TheCreditPros
has been a credit repair services company for more than a decade, producing positive results for customers. Get a free consultation, and repair your credit score with the help of an AI-driven personal credit management system.
Do share your thoughts on FICO score changes in recent years and how they would affect the future of financial services in the comments section below.