It's almost the holiday shopping season, and you know what that means: spending hundreds, if not thousands, of dollars on gifts for your friends, family, and children.
Holiday spending is driven by emotion, tradition, and glamorous 50% off sales that almost every company has for Black Friday. It's so easy to make purchases on impulse, and it's even easier to let the holiday shopping season get you stressed.
Don't fret, however: there is a way to make sure that you do your holiday spending responsibly and prevent yourself from having a Visa bill crisis come January 17.
Gift Budget: Start Early!
Let's say you're thinking about this in early November. If you're starting your shopping on Black Friday, that means you've got a month to scrounge together the money you need to spend for the holidays. That's probably not enough time!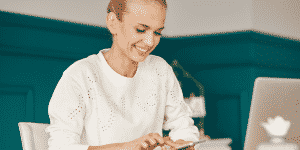 A smart holiday shopper knows that, on average, people spend $1000 on gifts for other people. (Now you know that, too!) Shopping for your children makes up the biggest chunk of this, then shopping for your significant other, and the rest goes to parents, coworkers, and good friends.
This guide is not recommending that you 'cheap out' on holiday spending, but instead be cognizant of how you spend it!
Black Friday: Shop Early, and Compare Prices
Black Friday is a deceptive time. Not all 'sales' are truly sales!
It's common practice for retailers to mark up items before Black Friday so they can put them on sale later on. Scummy, but they do it. And you can avoid being taken in by these sorts of things!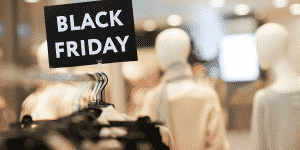 If there's something you want that you think might go on sale for Black Friday (like a computer or a nice pair of boots), check Amazon, eBay, and Walmart for their prices in early November. Keep track of them.
When these items go on sale for Black Friday, compare them to the prices you saw. If they're significantly lower, then you know it's a deal.
Buying For Yourself? Don't Be Impulsive!
Remember when you were a kid, and you would write a wish list to Santa? Well, you probably still do that with your Amazon wish list! It's now time to take a hard look at that list, check it twice, and get rid of the stuff you no longer really want.
Try to prune about 70% of that list of items that aren't quite what you're looking for anymore. Then, take that last 30% and search for planned holiday sales on those items. Use the advice in the previous section to make sure you're really getting a deal!
Shopping on Credit? Plan Your Payments.
It's okay to borrow a little money for your holiday shopping if you really need to. It's not okay to still be paying off last year's holiday shopping in November!
Ideally, you'd be able to pay off your holiday shopping in the same month you made the purchases. But, not everyone's financial situation can support that.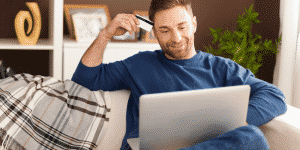 If necessary, plan to take some of December, January, and February's budget from your 'fun budget' and your savings to pay off your holiday spending.
In Summary
Holiday shopping shouldn't be stressful on your mind or your budget! The holidays are a wonderful time where you see the joy on people's faces when they open their gift!
By simply following the tips in this guide, your holiday shopping won't break the bank.
Summary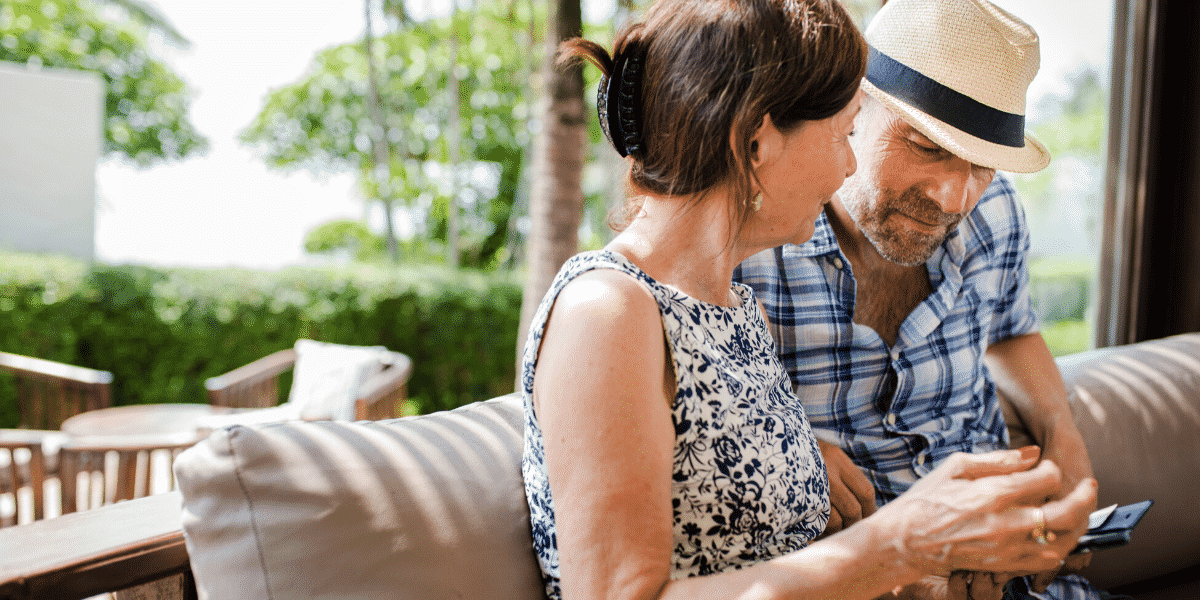 Article Name
The Credit Pros' Ultimate Guide to Responsible Holiday Spending
Description
It's almost the holiday shopping season, and you know what that means: spending hundreds, if not thousands, of dollars on gifts for your friends, family, and children.
Author
Publisher Name
Publisher Logo