Applying for a new loan or credit card is pretty much synonymous with having your credit pulled. Whenever you apply for new services or just about any type of new financing a lender is probably going to check your credit report and score (or perhaps all 3 of your credit reports with scores) in order to decide if it wants to do business with you. If your application is approved then your credit scores will likely be consulted again by the lender to determine your financing rate, fees, and terms. When you get a rejection, however, you have a right to an adverse action notice. These should include something called FICO reason codes.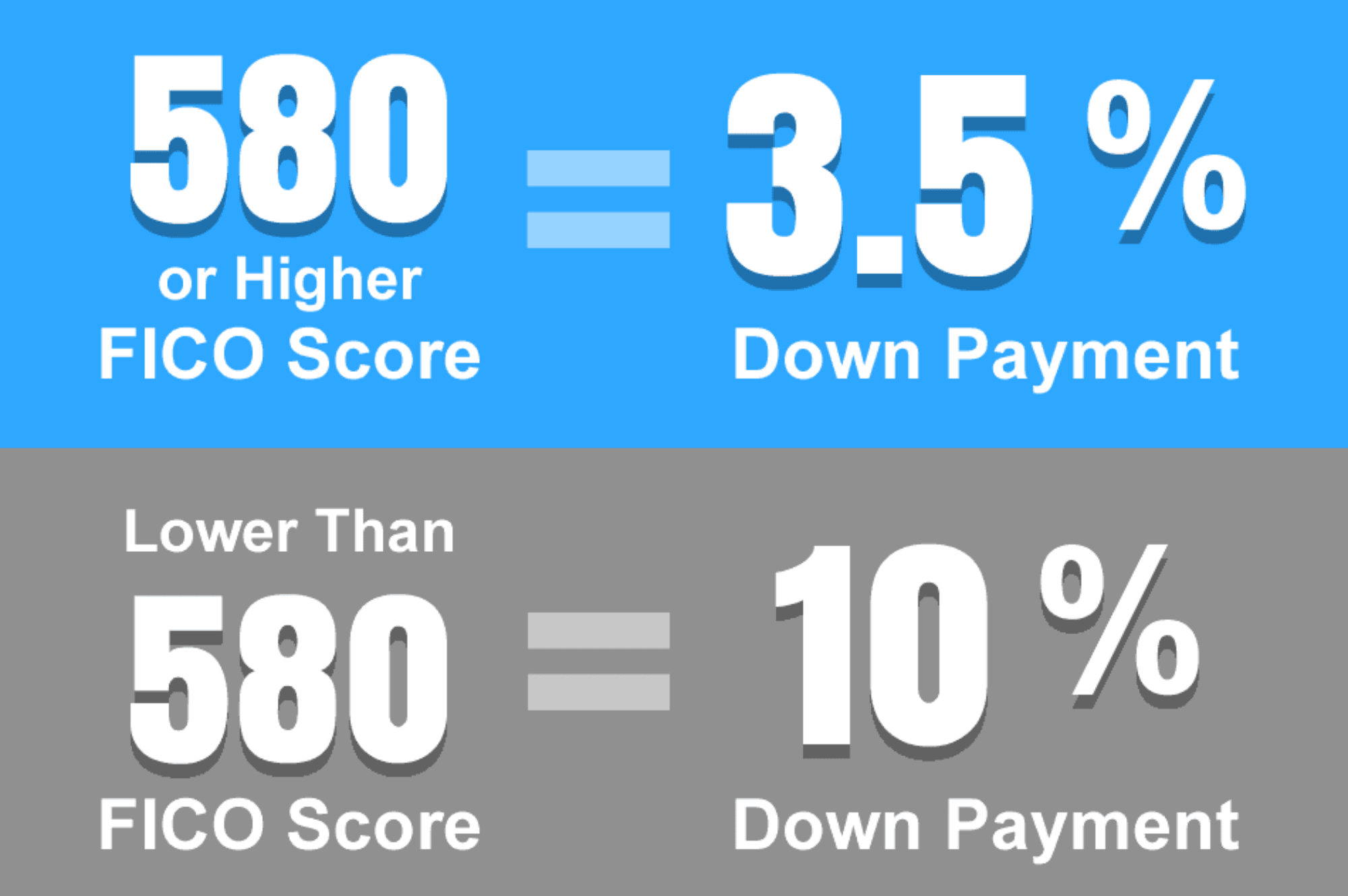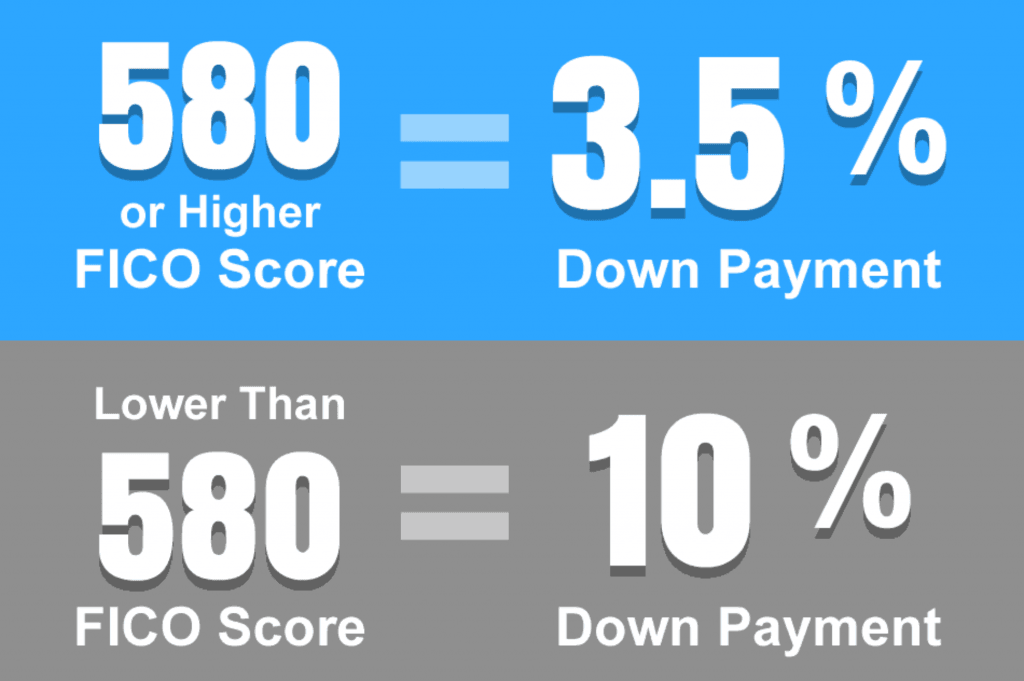 Your credit can obviously make or break your chances for approval at a decent rate. Getting your application approved by a lender and getting approved for that lender's most attractive rates and terms requires that you meet or exceed a specific set of credit qualification standards.  If, however, your credit falls short of these qualification standards then you will likely either find your application being denied outright or you might find yourself on the receiving end of an "adverse approval" (aka approval for less attractive rates and terms).
Adverse Action Notices and FICO Reason Codes
Even if you routinely check your credit reports and scores (which you should certainly do), it can sometimes be hard to understand why your credit scores are not at a higher level. "I always pay my bills on time! Why are my credit scores so low?" If you are turned down for financing or adversely approved because of your credit scores you probably feel like you have the right to an explanation as well. Thankfully, the federal government agrees with you and you absolutely have a legal right to such information.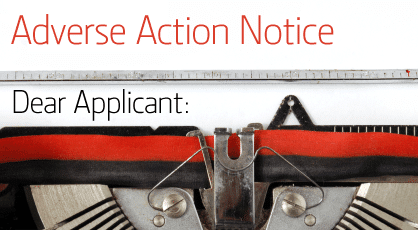 If the condition of your credit leads to a denial or to an adverse approval the lender is required under the Equal Credit Opportunity Act (ECOA) to send you what is known as an "Adverse Action Notice." According to the ECOA an Adverse Action Notice must include a "Statement of Specific Reasons" when any adverse action occurs during an application review. The statement "must be specific and indicate the principal reason(s) for the adverse action. Statements that the adverse action was based on the creditor's internal standards or policies or that the applicant, joint applicant, or similar party failed to achieve a qualifying score on the creditor's credit scoring system are insufficient.
Note: According to the staff commentary, a creditor must disclose the principal reasons for denying an application or taking other adverse action. The regulation does not mandate that a specific number of reasons be disclosed, but disclosure of more than four reasons is not likely to be helpful to the applicant." Equal Credit Opportunity Act — 12 CFR § 1002.9(b)(2)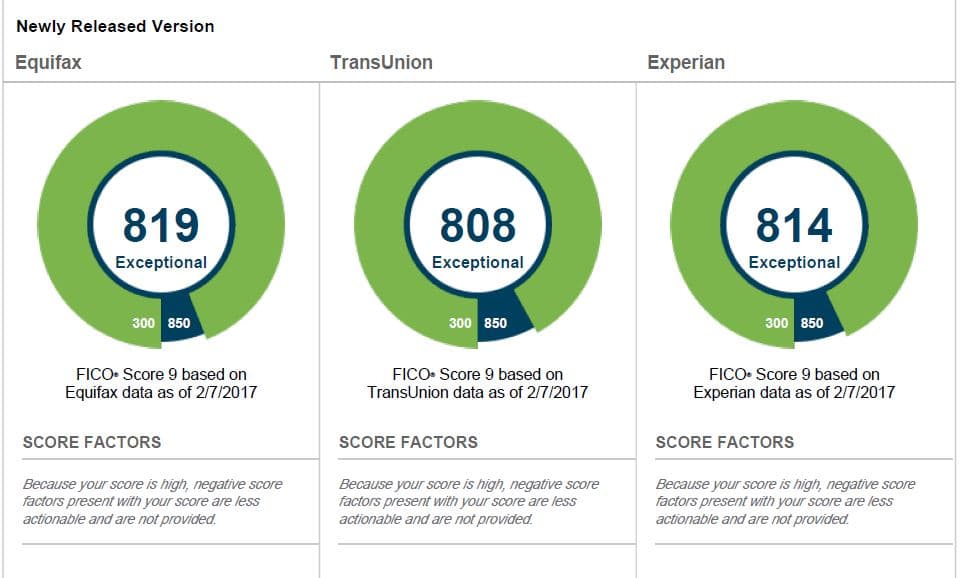 Essentially what the statement above means is that a lender has to explain to you why your application was denied or adversely approved. A lender cannot simply review your application and tell you, "No thanks" without explaining the reasons behind its decision.
Furthermore, telling you that the denial or adverse approval occurred due to internal policies is not enough. It is not even enough to state that your credit scores were too low. The explanation provided by the lender has to be more detailed so that it can help you to understand the true root of the problem. Hopefully by understanding the root you, the consumer, will be armed with the information you need to work toward resolving the issue.
The Purpose of FICO Reason Codes
As you probably already know, FICO keeps the secret sauce behind their credit scoring formulas rather close to the vest. Yes, FICO shares a basic pie chart which helps you understand how your credit scores are calculated, but other more detailed proprietary information is not easily disclosed. In other words, you cannot simply perform a Google search for a step by step playbook which explains exactly how your FICO credit scores work.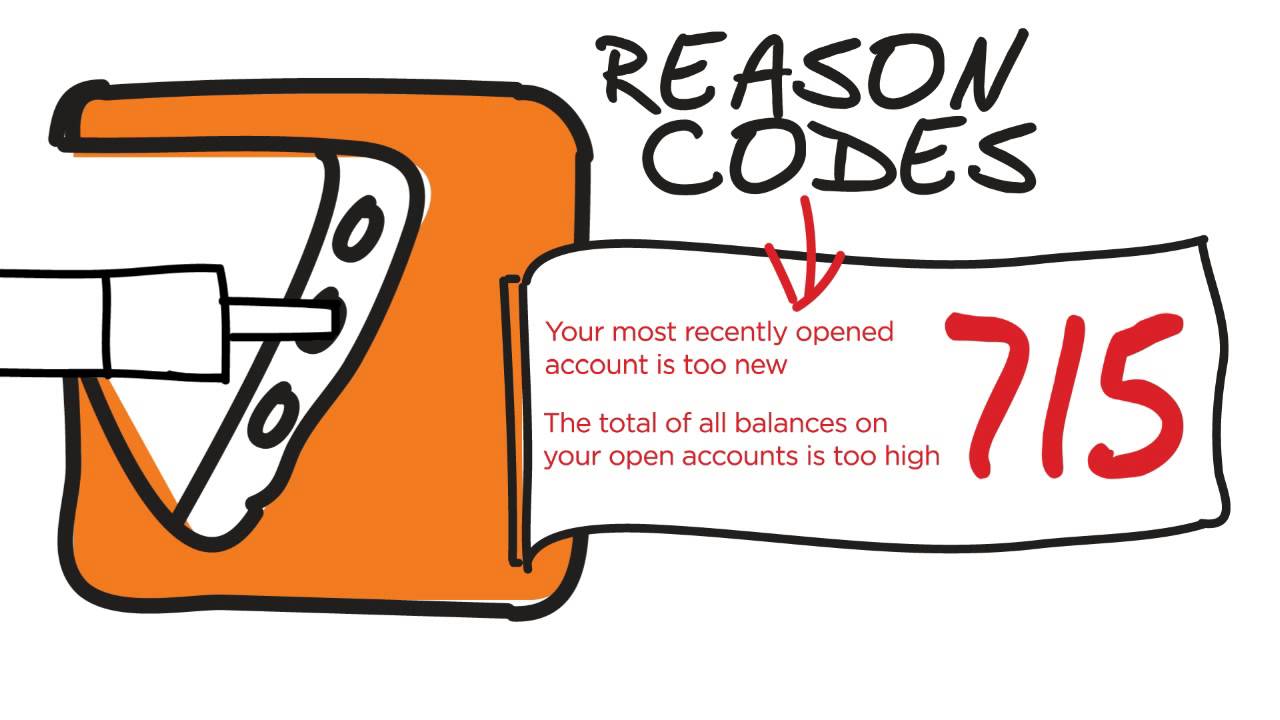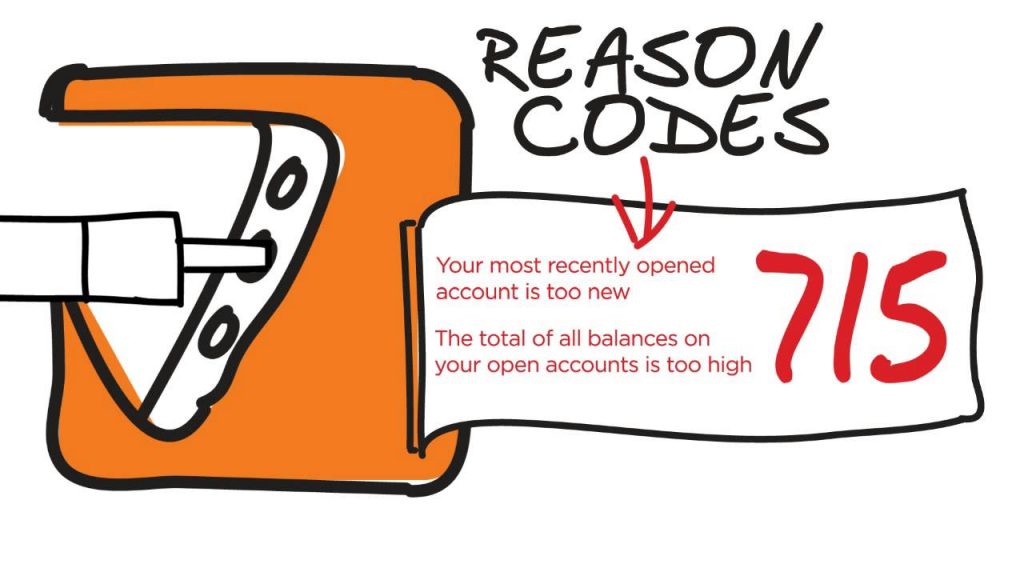 Due to the fact that FICO was not going to willingly share 100% of the information behind why a specific credit score was calculated, lenders were in need of a way to comply with the ECOA. Remember, a lender cannot ambiguously tell you that your application was denied because your credit scores are too low and call it a day. The ECOA requires that you be told why your scores are too low. Enter reason codes.
One of the primary purposes of FICO Reason Codes (sometimes called Adverse Action Codes or Score Factors) is to help lenders give their turned down or adversely approved applicants an explanation which satisfies the requirements of the law. Reason codes explain why your credit scores are not higher. They explain why you did not receive the maximum credit score available.
How FICO Reason Codes Work
When a lender accesses your FICO credit scores a set of codes is delivered along with those scores as well. These codes are designed to generate the top reasons (generally the top 4 or sometimes 5) why your credit score is not higher. If you had a perfect credit score of 800 then no reason codes would be delivered with your credit scores.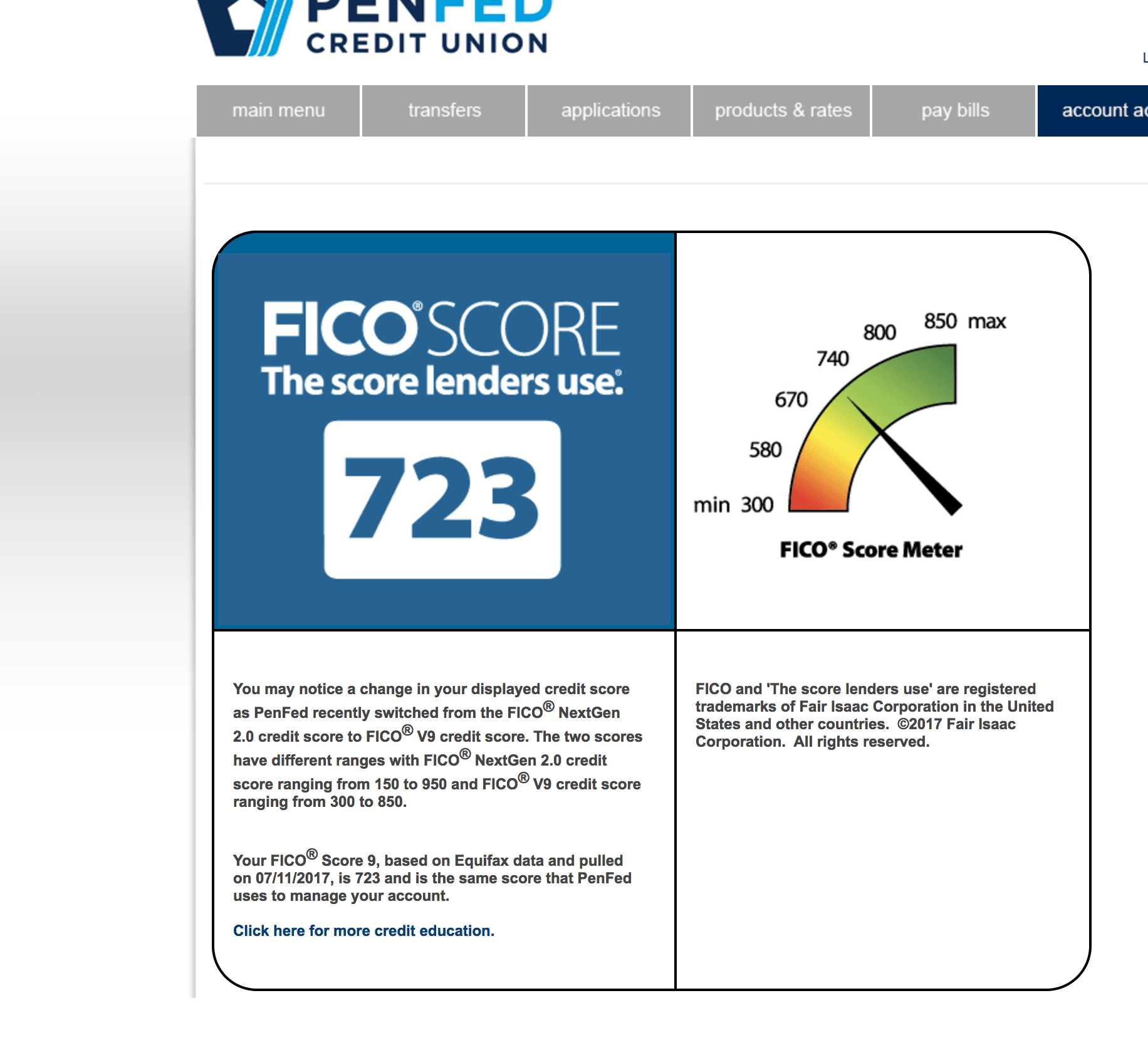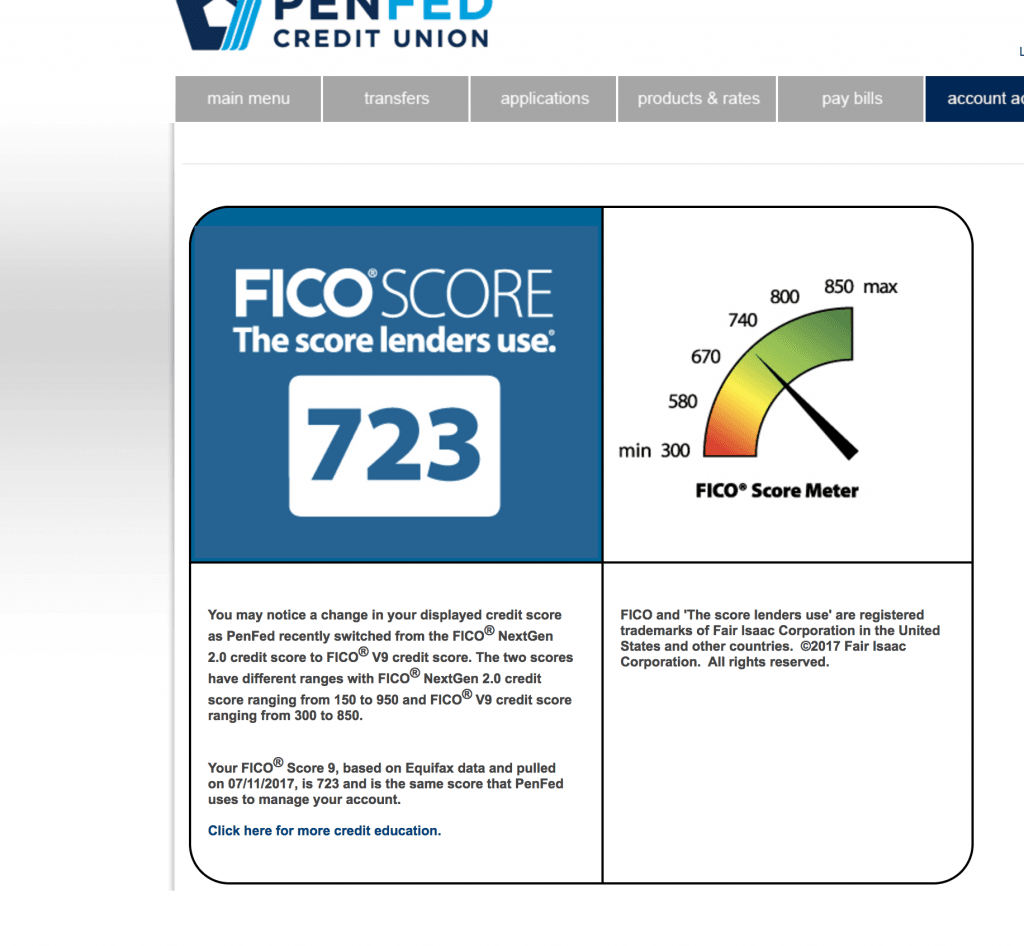 Depending upon type of credit report and score you are viewing (i.e. residential mortgage credit report, consumer disclosure, etc.) you may or may not be able to see the actual reason codes. (Keep in mind, of course, that if you pulled a consumer disclosure yourself then you are probably looking at a VantageScore credit score with its reason codes instead of FICO scores as well.) However, with most credit scores a written explanation behind a reason code will generally be available even if the numeric code itself is missing.
Here are 2 hypothetical examples of how FICO reason codes might appear on a credit report generated for a mortgage lender.
Your FICO Credit Score: 600
Risk Factors
038 – SERIOUS DELINQUENCY AND PUBLIC RECORD OR COLLECTION FILED
018 – NUMBER OF ACCOUNTS WITH DELINQUENCY
016 – LACK OF RECENT REVOLVING ACCOUNT INFORMATION
014 – LENGTH OF TIME ACCOUNTS HAVE BEEN ESTABLISHED
Your FICO Credit Score: 530
Risk Factors

021 – AMOUNT PAST DUE ON ACCOUNTS
010 – PROPORTION OF BALANCES TO CREDIT LIMITS IS TOO HIGH ON BANK REVOLVING OR OTHER REVOLVING ACCOUNTS
008 – TOO MANY INQUIRIES IN THE LAST 12 MONTHS
005 – TOO MANY ACCOUNTS WITH BALANCES
Using Reason Codes to Your Advantage Reason codes can offer you some great insight into why your credit scores are not as high as you would like for them to be. If your credit score is accompanied by a reason code which translates to "proportion of balances to credit limits is too high on bank revolving or other revolving accounts" you would know that you need to pay down your credit card balances if you wish to see a potential improvement in your scores. Although these codes may be primarily designed with lenders in mind, there is no reason why you cannot use them to your advantage as well.
Would you like to speak with a professional so you can learn what is wrong with your credit report? If so call 800-411-3050 or CLICK HERE to request a free consultation with The Credit Pros today.
Also Read UltraFICO: A Brand New Credit Score That Could Save You Money