Bad Credit Motorcycle Loans – A Useful Guide in 2023
Are you looking to purchase a new motorcycle but can't afford it right now? Getting approved for motorcycle financing is one of the best options.
Well, here is the big question.
Do you have a good credit score? Or rather, does your credit score qualify for a motorcycle loan?
If you need the answers or have a negative response to these questions, stick around as we discuss how to get bad credit motorcycle loans.
Before we move any further, let's look at the details of a bad credit score and the disadvantages of having one.
What Is a Bad Credit Score, and How Does It Affect Bad Credit Motorcycle Loans Approval?
If your credit score lies between 300 and 579, it is considered a bad score. It is calculated based on your credit history, the amount you owe, and the credit history report issued by top credit bureaus, such as Experian, TransUnion, and Equifax.
A bad credit history complicates your chances of qualifying for loan approval and puts you in a place where you will pay more than the original debt at the end of the term. The drawbacks include a higher origination fee, a high-interest rate, and fewer loan options to choose from.
What Are Motorcycle Loans?
A motorcycle loan is a specialty or personal loan offered by banks and credit unions to purchase a motorcycle. Banks, credit unions, or online lenders determine the monthly installment amount (EMI), interest rates, and loan terms.
The application process involves the selection of a bike, checking the credit scores and credit report, eligibility of the type of loan for the corresponding score, and terms, such as the down payment amount, interest rate, and the duration of the loan.
Types of Motorcycle Loans
While searching for ways to apply for bad credit motorcycle loans, it is essential to know the types of loans available. The most common types of motorcycle financing options offered by a bank, online lenders, and credit unions are:
Secured Loans
The loan where you secure land or property as collateral to proceed with the approval is called a secured loan. These loans tend to be the easiest to get, but not all banks are willing to offer them for bad credit borrowers. Secured loans come with low-interest rates, but in the case of irregular payments, the lender can forcefully seize the motorcycle or your collateral property.
Unsecured Loans
The type of loan where there is no need for collateral is called an unsecured loan. Usually, this comes with a larger down payment and interest rate.
Apart from banks and credit unions, motorcycle manufacturers provide financing on their own. In that respect, you can choose the best deal based on the motorcycle manufacturer, the type of loan, the new or used motorcycle, and the amount you are willing to pay for the bike.
Bad Credit Motorcycle Loans Requirements Based on Category
Credit Score:
There is no minimum requirement for a motorcycle loan. However, you will likely be paying a high-interest rate and a large down payment if you have bad credit.
APR:
A motorcycle loan's average APR (annual percentage rate) is between 6% and 11%. The newer models generally have interest rates on the lower side, while older models have a higher rate.
Down Payment:
Motorcycle loans don't require a minimum down payment. However, paying 10-20% of the principal is preferable to reduce the monthly payment amount and the interest rates in the future.
Duration:
The terms provided for motorcycle loans by banks and online lenders are 36 months, 48 months, and 60 months (3-5 years).
Heads-Up For Bad Credit Motorcycle Loans: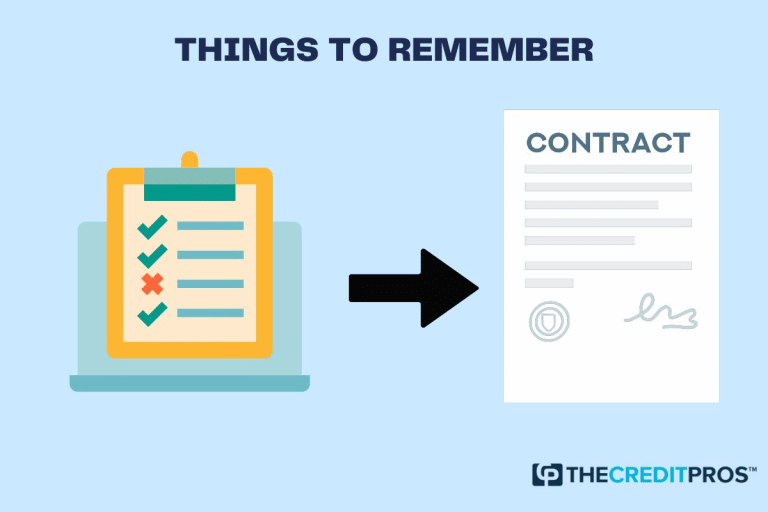 Bad Credit Motorcycle Loans
You must understand that lenders usually see you as a high-risk factor as a consequence of your poor credit score. Therefore, mainstream lenders will most likely reject the approval of the loan. Here are some do's and don'ts to remember while applying for bad credit motorcycle loans:
Do not decide on a particular bike model before applying for a loan. If buying a new bike is a necessity, it is best to settle for the one that is more likely to get you a loan. Typically, a new entry-level bike costs around $800 – $1000, while mid-range motorbikes cost around four thousand dollars.

The amount to be sanctioned for your motorcycle loan is most likely much less than a home loan. Therefore, you can find a contributory with a good credit score to cosign the loan, which elevates the chances of qualifying for lesser interest rates based on their credit score.

It is advisable to pay off the debt quickly, as the value of a motorcycle depreciates within the first two years. If possible, choose a short-term loan with high monthly payments and lower interest rates than long-term loans. Remember the penalties you are legally responsible for if you miss or have late payments.
Suggested Articles:
Frequently Asked Questions
Is it hard to get bad credit motorcycle loans?
Bad credit lenders can offer you motorcycle loans but with a price to pay in terms of qualifying for the loan application, origination fee, EMI, and down payment.
What is the credit score for a motorcycle loan?
There is no minimum requirement for motorcycle financing; however, the chances of qualifying for a loan are higher when you have a good credit score.
What is the down payment on a motorcycle loan?
Even though there's no minimum down payment requirement for motorcycle loans, a good down payment on a motorcycle loan is 10-20% of the total loan amount.
Does Harley Davidson offer loans for bad credit?
You need a credit score of 660 to qualify for a Harley Davidson Motorcycle loan, which lies in the good credit range. However, finding reliable bad credit financing agencies can help you get a loan for your desired motorcycle model.
Takeaways
This article covered the things to remember before applying for bad credit motorcycle loans, the risks involved, and how to tackle them. If you find it hard to fix your credit score, refer to our blog on ways to improve your credit score.
TheCreditPros is one of the cheapest credit repair services that provide quality service to their customers. They take great pride and responsibility in boosting their customers' credit scores.  For more information on credit repair, contact us at (855) 976-7983.