Money Saving Challenge – A Brief Insight for 2023
Money Saving Challenge – A Quick Guide for 2023
There are many ways to earn money nowadays. There are many ways to casually spend money without knowing the value of the expense made on unwanted things. Looking back, some of them were purchased without a second thought.
Not to mention the global economic crisis that is about to shake the world in every aspect possible, living in debt has recently become a way of life for many.
If you were looking for answers to questions like what difference would a money-saving challenge bring in a year? Or will a money-saving challenge work for a small amount of money?
You have come to the right place. Read on to learn the importance of money-saving challenges and how effectively you can follow a plan to produce excellent results.
Flashback to Games involving Play Money
Inspired by banks and trading games (monopoly, for example) during childhood, we were always fascinated by acting out the character of a bank manager or an estate owner, trying to help players cross levels with play cash.
Those were golden times, for sure. However, coming back to reality, there comes the point where we regret the times we did not make an effort to save money.
As the famous saying goes,'
better late than never
,' you can start saving money through challenges to substantially increase your annual savings without even noticing it.
Key Statistics of a Savings Account in the US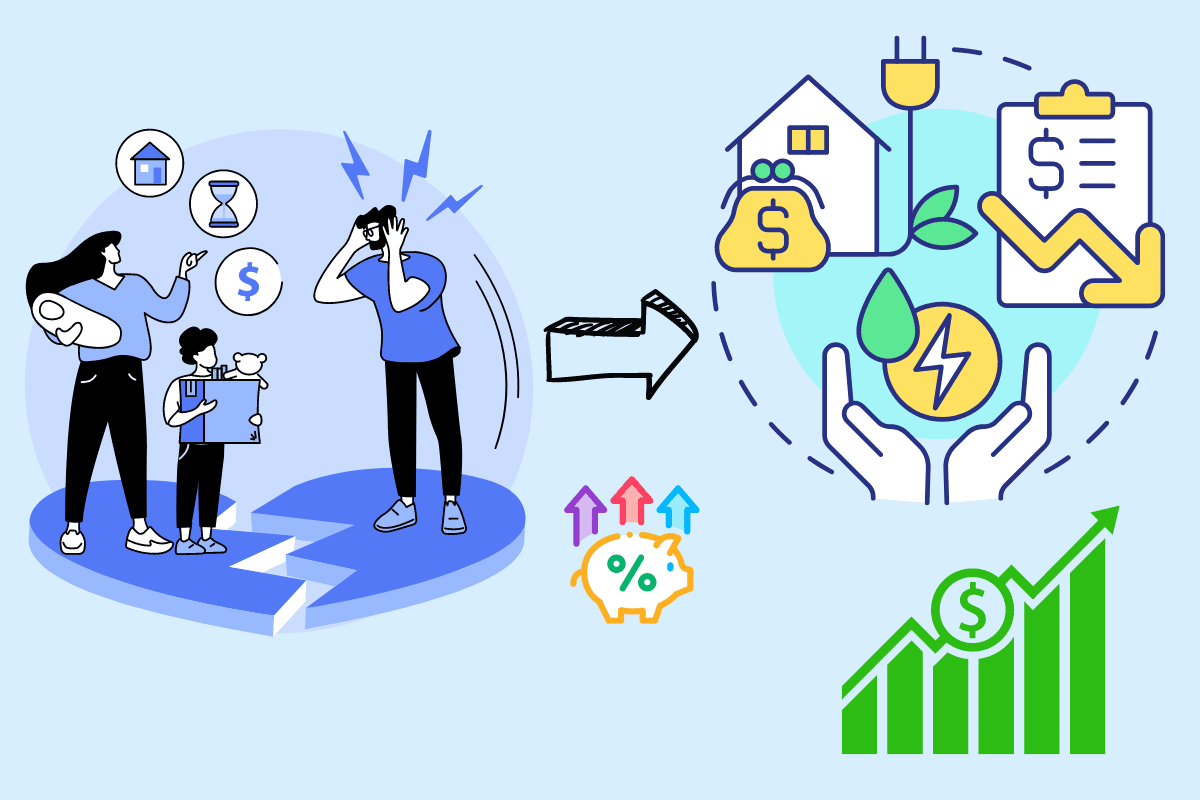 Money Saving Challenge
It is crucial to understand that many families break down due to weak financial status in the household. The monthly expenses stack up to a point where it feels unmanageable without opting for debt. This is one of the main reasons why over 70% of Americans are in some form of debt.
According to the

Federal Reserve

, 98% of American households have a transaction account. This data suggests that people are aware of utilizing bank accounts, but savings seems almost impossible with the rise in inflation and other key financial factors.

According to multiple surveys conducted by news companies, over 50% of the American population does not maintain a budget or monitor their expenses.

According to

Statista

, the US personal savings rate decreased from 7.5 % (Dec 2021) to 3.4% in December 2022.
So far, the statistics suggest that there will be no better future if you fail to devise a saving strategy. If you feel that you are desperate to start saving something for your future, we will cover the different money-saving ideas and challenges in the next section.
Different Money Saving Challenges That Are Practically Applicable
Let's cover the challenges consecutively under each heading. You can choose the option that best suits your nature of work and lifestyle or based on your income. Before you pick a challenge, here are some useful tips for achieving a positive result:
Try to complete the streak even if you miss one or two days.

Start small and gradually increase the amount as you progress successfully.

Monitor your expenses and maintain a budget to improve financial growth significantly.

Point out the discretionary expenses, and avoid them to the max.

It is hard to stay motivated, especially for the first few weeks of the challenge; as they say, it takes at least 21 days to build a habit. Hang in there.
100-Day Money Saving Challenge
Every achievement of ours involves some form of the metric system with which our performance is monitored and evaluated. A 100-day challenge is where you save money consecutively for hundred days, giving you the satisfaction of completing or achieving a savings goal.
The goal is to complete the challenge all the way to the end. The savings or value is totally subjective and is not limited to any particular value.
52-Week Money Saving Challenge
If you have no prior expectations toward the result or output of this challenge, you can start by saving one dollar a week to save a sum of fifty-two dollars a year. When I say one dollar, it is not a fixed amount or decision; you can save any amount each week to collectively see the annual results.
26-Week Money Saving Challenge
In this method, you split the 52-week challenge into parts and save money during the challenge. You can input as little as one dollar or as much as you can spare to save for the challenge. The time frame can further be divided into four 13-week challenges and so on, according to your convenience.
Monthly Savings Challenge
If you are a student or a graduate with little to no income source, the monthly savings challenge would be appropriate to kick-start your saving journey from a young age. At the end of the challenge, a minimum of ten dollars a month can easily get one hundred and twenty dollars.
Expense Tracking Challenge
As mentioned earlier, more than half the US population is unaware of the expenses made. It becomes a serious issue when you go bankrupt or need an emergency fund, and the guilt strikes you for being too casual with spending money.
Spare Change Challenge
In my opinion, the spare money challenge would be the perfect and most practical challenge in any given situation. Let's say you buy groceries or any product from a store or supermarket that costs less than what you have in hand, and the spare pennies or cents go directly into your piggy bank.
The value or amount doesn't matter in the spare money challenge if you consciously decide to spare the amount for your savings.
Envelope Challenge
To give a quick briefing of the envelope challenge, a certain number of envelopes are purchased, and the aim is to put money in the envelopes one by one till none are left empty. Store the envelopes in a safe and easily accessible place in your home.
Once you have filled all the envelopes with money of any value and calculated the sum, start again to break the previously achieved sum.
Suggested Articles:
How to Use a Credit Card to Build Credit? A Useful Guide in 2023
Cosigning a Loan – 5 Best Alternatives
4 Best Balance Transfer Cards for Bad Credit Scores in 2023
Frequently Asked Questions
1. What is the best way to save more money quickly?
To increase your savings balance quickly, gradually increase your savings amount every week to see a drastic hike in your savings. If possible, fix a standard value, and add a few bucks every day until the course of your challenge.
2. Can I save money every day?
You can save money daily by ruling out daily expenses, such as coffee breaks and snacks. To effectively succeed, you can try the eating out challenge, where you avoid eating outside during the course of the challenge.
3. What percentage of my income should go to my savings account?
There are numerous equations and ratios for saving money. However, it depends on your income and monthly expenses to determine the correct amount of money to save. The most common ones are the
50 | 30 | 20
and the
80 | 20
rules, which suggest 20% of your income must go to the bank account as savings.
Are You Ready to Take up the Challenge?
This article helped you understand the importance of saving money and various money saving challenges to try in the upcoming months or as a new year resolution. Follow the tips and get creative with your challenges to build a stronger financial life than in previous years.
TheCreditPros
has been a credit repair services company for more than a decade, producing positive results for customers. Get a free consultation and repair your credit score with the help of an AI-driven personal credit management system.