What Does a 680 Credit Score Mean?
Table of Contents
What to Expect With a 680 Credit Score?
Are you one of the 21% of Americans who have credit scores in the good credit range, with a 680 credit score? Is it good enough to get the loan that you're after?
According to the credit range model distributed by Experian, 680-739 is considered to be a good credit score range.
If you are wondering whether to apply for a loan or credit card debt, stick around to learn more about your score and what it brings to the table.
In this article, let us explore the possibilities and limitations of a 680 credit score.
How to Check Credit Scores?
If you don't know your credit score or haven't checked it recently, you can check it free from any of the three major credit bureaus-
Experian
,
Transunion
, and
Equifax
.
The reason why a credit score is the major deciding factor in a loan application and issuance of credit cards is that the score directly aids lenders in determining the creditworthiness of the consumer.
Credit Scoring Model
The credit scoring model is a procedure or template a credit bureau uses in the analysis of the creditworthiness of a person to receive credit.
The bureaus issue the scores based on these credit reports. A credit report or credit file contains the borrower's personal information, social security number, bank details, type of accounts, credit cards owned and used, transaction details, the repayment history of the debt owed, etc.
Where Does a 680 Credit Score Lie in the Credit Score Range?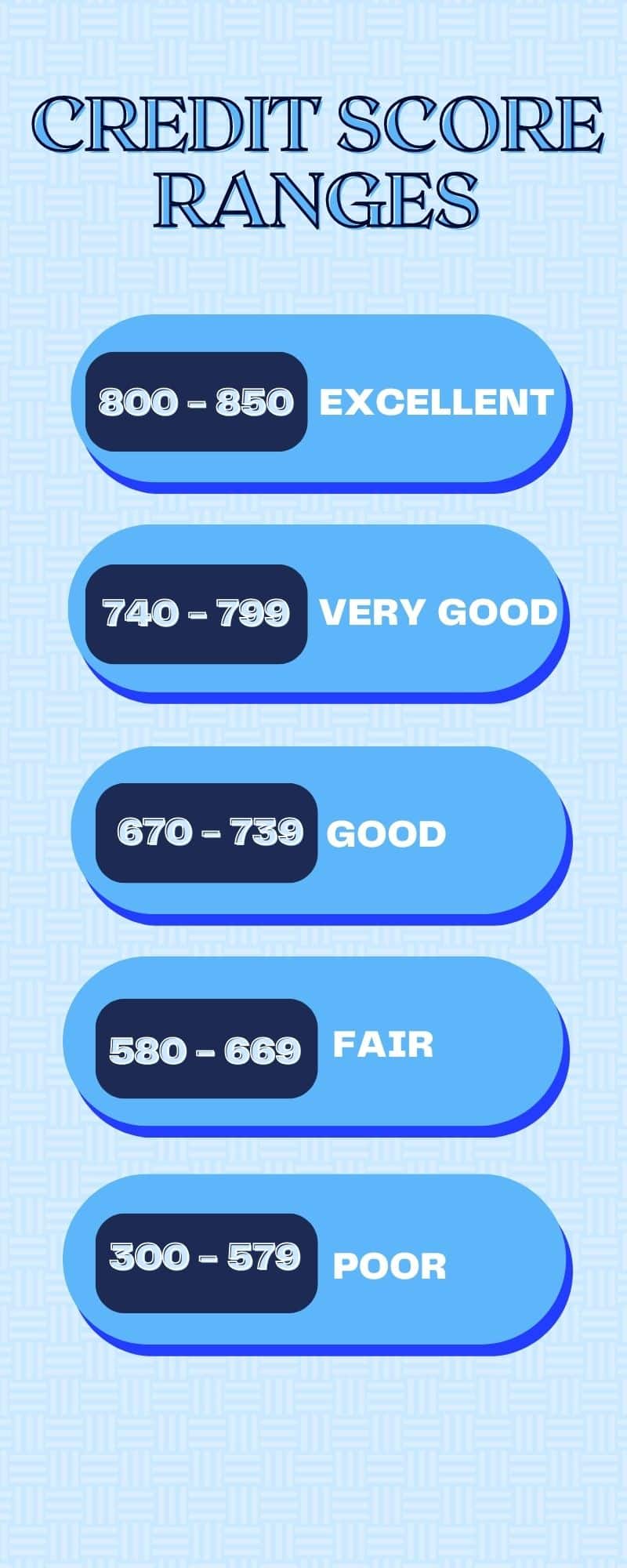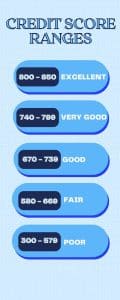 Credit score range
The credit range is a representation of the score ranking and determines the reliability of your credit report.
The lender, bank, or credit union determines the credit limit, loan term, interest rate, and the type of loan available for your credit score range. Though the lending factors vary among creditors, most lenders refuse bad credit scores against fair approval odds.
Applicable Loan Types for 680 Credit Scores
Let us look at the different types of loans and the credit score requirements of each type to get an overview of where the 680 score stands.
Home Loans:
The minimum credit score requirement for home loans in the US is 620 and above. If you are looking for home financing options, you could apply for an FHA (Federal Housing Administration) loan to more easily qualify for a loan with a lesser down payment, interest rates and other utilities.
Car Loans:
No minimum score is needed to apply for a car or motorcycle loan. Before you apply for a loan, choose a bike that would fall within the credit limit corresponding to your score and the interest rates proposed by the credit lender.
Mortgage Loans:
You need a credit score of 620 or higher to get qualified for a mortgage loan. With a 680 credit score, you will likely acquire a favorable loan term.
Boat Loans:
Credit scores of 670 and above generally qualify for a boat loan. Usually, credit scores above 700 will get you desirable loan terms from lenders and credit unions.
Personal loans:
You need a minimum of 670 and above to qualify for a personal loan. If your credit score is in the fair credit score range, you need to boost it to the good credit score range.
Benefits of Having a 680 Credit Score and Ways to Improve It
As discussed earlier, a 680 score qualifies for most loan types. Moreover, creditors find the score trustworthy and reliable enough to offer debt with negotiable terms based on your income, credit limit, and credit utilization ratio.
Activities that hurt your credit score:
Using credit cards for every purchase instead of using them for a specific term and repaying the debt on the closing period. On average, you don't need more than three credit cards to manage your expenses.

Multiple credit card applications must be avoided as they negatively impact your credit score as a hard inquiry. 

Late or missed payments reduce your credit score.
In contrast, you can repair or boost your credit scores with simple steps each day to make a difference in your scores that will get you the desired amount at the time of the request.
Make regular payments on your bills and debt amount

Maintain your credit utilization ratio below 30%

Check credit reports for errors or false information in your payment history.

Manage your debt-to-income ratio (ideally below 43%)
Consistently following these steps will boost your credit score, and you will see a considerable change within 3 to 6 months. In emergency situations, you are left with no other alternatives than accepting the loan proposed by the lender based on your credit score eligibility. For more detailed information, refer to our article on
ways to improve credit scores
.
Frequently Asked Questions
1. What type of loan can I get with a credit score of 680?
With a 680 credit score, you are eligible for most loan options, from home, personal, auto, to boat loans, with desirable terms. However, you need to improve your credit score to avail yourself of the most favorable loan terms (i.e., lower interest).
2. Is a 680 credit score good?
A 680 credit score lies in the good credit range as guided by the credit bureaus. According to Experian statistics, the average credit score of Americans lies in the range of 600 and 750.
3. Why does my credit score vary between credit bureaus?
Lenders must report their information to all three major credit bureaus, but the date of sharing the information may not be the same. As reported by the lenders, the variation in the credit history determines your credit score, thus resulting in different values under each bureau.
Closing Thoughts
To conclude, a 680 credit score will help you get the type of loan and the desired term of the loan based on your financial needs. Any approach to improving your credit pays you well in the end.
If you haven't already tried repairing your score using a credit repair service company, you can try promising services from
TheCreditPros
.
TheCreditPros
has been a credit repair services company for more than a decade, producing positive results for customers. Get a free consultation and repair your credit score with the help of an AI-driven personal credit management system.