Damon DeCrescenzo & The Credit Pros are back in the news yet again!
We're excited to announce that our very own CEO, Damon DeCrescenzo, has been featured on Casey Graham's "7-figure CEO" podcast!
Damon's no stranger to building businesses. He's started companies such as a mortgage brokerage, a real estate agency, restaurants, an Internet marketing firm, and even nightclubs. Damon's done it all, and his track record of success speaks for itself.
Click the image below to listen!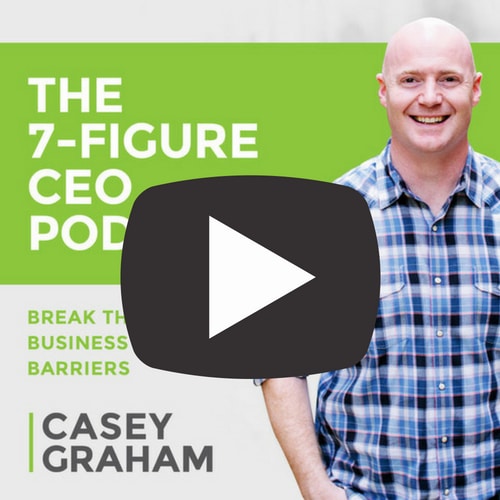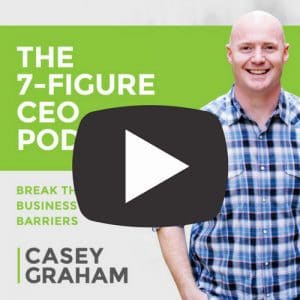 In the podcast. Damon talks about his history with The Credit Pros, working with Jason Kaplan, and explains his strategy for putting the right team in place. With a strong team, you can set yourself up for success: no matter what you do.
The podcast is titled "Partnerships: Why Two Are Better Than One". The main focus of the podcast is how The Credit Pros grew with the power of a skilled leader and a strong team.
In this podcast, you will learn:
How Damon built a continuity company
How Damon was able to get the right people
When bringing on a partner makes sense
Learn when you Damon hires from within, or avoid at all costs
How scorecards have helped The Credit Pros grow
The game-changing power of having a COO
We at The Credit Pros love the recognition. We've got big things planned! Our iOS and Android app has just released and we're continuing to grow our team.
Overall, Damon DeCrescenzo is the guy you want to learn from if your goal is to start a business. And, if your goal is to become a 7 figure CEO, check out the 7 figure CEO podcast with Casey Graham!
Want to learn how you could start your very own business and achieve financial freedom? Want to learn how Damon and The Credit Pros do it? Check out Casey's podcast interview with Damon DeCrescenzo at 7 Figure CEO here!