There are 3 major credit bureaus in the United States known as Equifax, TransUnion, and Experian. The credit bureaus are also referred to as credit reporting agencies or CRAs for short. Contrary to a popular myth, the credit bureaus are not owned by the government. They are instead are for-profit, publicly-traded companies. Understanding who the credit bureaus are, their purpose, and even how these massive companies earn a profit is important for you as a consumer, important because the knowledge might just help you learn how to earn better credit for yourself.
The Purpose of the Credit Bureaus
You probably already know that the CRAs are responsible for creating your credit reports. First the CRAs collect information about consumers from businesses known as "data furnishers." Data furnishers are generally lenders, credit card issuers, or collection agencies who provide information about the account management habits of consumers to the CRAs.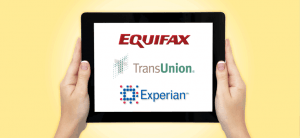 The credit bureaus do not generally pay data furnishers to provide them with information about consumers. Instead the information is given to the CRAs free of charge. Once account information is received from a data furnisher a CRA will store the information on their servers so that the data can be included on your credit report, a credit report which the CRA hopes to sell at a later date.
The Credit Bureaus Are Not Partners
Another common myth is the idea that the CRAs work together or are business partners. Yet in reality the 3 major CRAs are actually fierce competitors, each striving to gain more and more of the available market share. Each CRA wants to own the most complete and accurate consumer credit data available in an effort to gain a competitive edge over the others.
How the Credit Bureaus Profit
Collectively the credit bureaus earn billions of dollars per year. This profit comes from a multitude of products and services which are sold by each CRA. Here is a list of a few of the ways the CRAs earn money.
Selling Your Information to Lenders
Probably the primary way in which the CRAs make money is by selling your credit information to lenders, insurance companies, and other businesses who have a permissible purpose to access your credit reports. A multitude of companies routinely rely upon information purchased from the CRAs to help predict the risk of doing business with a particular consumer. Accurate credit information is a useful tool which can help lenders to make better decisions, decisions which can ultimately help the companies to earn more profit for themselves. 
Selling Your Information to Marketers
Another way that the CRAs earn a profit is by selling your credit information to marketers. The Fair Credit Reporting Act (FCRA) allows a credit bureau to sell your credit information to lenders or insurance companies who may wish to send you a "firm offer of credit or insurance." This process is also known as prospecting.
If you have ever received a "pre-approved" credit card offer in the mail then your credit information was probably sold to a lender (along with a list of other consumers who met the lender's search criteria) without your knowledge. Having your credit information sold in this manner will not really hurt you or damage your credit scores, but if you ever wish to stop the CRAs from selling your information for prospecting purposes simply visit OptOutPrescreen.com to make the request.
Selling You Your Own Information
Although the CRAs all maintain information about you and your credit management habits and although you can purchase a copy of your credit reports from the CRAs, you are not actually their target customer. Still, they will gladly sell you a copy of your own credit report if you wish to pay them for the privilege. Each of the 3 CRAs will allow you to purchase your credit reports, monthly credit monitoring services, and other consumer specific products online.
Remember, however, that the credit bureaus all have to provide you with a free copy of your credit reports each year as well as part of a requirement set forth under the Fair and Accurate Credit Transactions Act (FACTA). It is up to you to claim your free reports by visiting AnnualCreditReport.com.
Disputes
Believe it or not the CRAs actually earn money when you dispute inaccurate items on your credit reports. The CRAs do not widely publicize this fact, but it is true nonetheless.
Whenever you dispute an account appearing on your credit report the data furnisher is typically charged a nominal fee. Although the per-dispute fee is generally low, it can easily add up to thousands of dollars per month for a collection agency or lender, depending upon the company's size and number of consumer disputes it receives from the CRAs on a monthly basis.