All You Need to Know About Credit Builder Loan
Table of Contents
Working hard to build better credit is a smart use of your time, money, and energy. There are a lot of ways to potentially improve your credit including opening a new secured credit card, paying down existing credit card debt, and working with a reputable credit repair professional. Yet there is also another potential method of bringing about some improvement to your credit which is often overlooked. Keep reading to learn more about how to get a credit builder loan, how they work, and how they might potentially be a good addition to your credit repair plan.
What Is a Credit Builder Loan
Credit builder loans are offered by many local credit unions and a few web-based lenders as a potential credit-building tool for consumers with damaged credit histories. Unlike many other types of financing, the issuing credit union probably will not require you to have good credit to qualify for a credit builder loan. The reason the qualification standards are relaxed about credit builder loans is because of the way the loans work.
When you take out a credit builder loan the funds are not released to you immediately. Instead, the issuing lender will place the funds into a savings account in your name, an account that you will not be able to access until the loan has been paid in full. Because of the way these loans are designed the risk to the lender is reduced significantly if you would fail to make your payments as agreed.
Credit builder loans are typically granted for a low dollar amount (around $500 – $1,000) and feature a short payback schedule as well (generally 12 months or less). Once you have fully repaid the loan you will be able to withdraw the funds plus any interest earned. You can almost think of credit builder loans as a forced savings account which may have the added benefit of helping you to build some positive credit as a bonus.
Why a Credit Builder Loan Might Help Your Credit
Establishing positive credit while you are working (hopefully with a professional) to deal with previous credit issues can be a great potential combination. Many credit professionals will advise you to open secured credit cards as part of your credit rebuilding plan. Yet while establishing positive credit management habits on a credit card account can be beneficial, in many cases it also might help to add an installment loan (like a credit builder loan) to the mix. Credit scoring models like FICO, after all, do pay attention to your ability to manage a variety of account types well.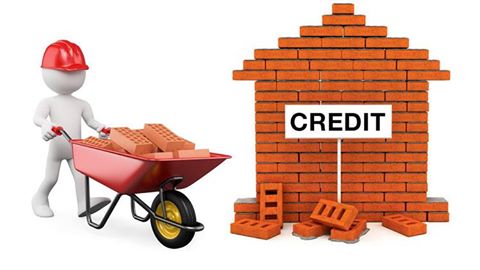 Important Information
If you have decided to apply for a credit builder loan to potentially help rebuild your credit there is some important information which you need to keep in mind. Otherwise you could potentially waste your time or even hurt your credit instead of help it.