If you have been struggling with debt issues in recent months or even years, there is a good chance your credit rating has taken a hit. If your rating gets too low, you might find it has a paralyzing effect on your ability to manage your finances. Why is that? Know more about the cheap credit repair.
You probably already know that a low credit score will make it difficult for you to get credit in the future. What you might not know is your score could affect your ability to rent an apartment, get a job, or secure insurance coverage at a reasonable rate.
For these reasons and many others, it is incumbent on you to monitor your credit score and know where you stand at all times. There is another reason why this is an important thing for you to consider.
There may be derogative issues on your credit report that have nothing to do with you.
Introducing Credit Repair
As your credit issues worsen and your score continues to drop, you do have some recourse. Of course, the fact you are having financial difficulties might make some of your recourse options a little out of your financial reach.
At the least, you should be able to afford credit repair services. With the right cheap credit repair services company, you can read reviews on Credit Informative, you might be able to fix enough issues to result in enough savings to offset the monthly cost of repairing your credit.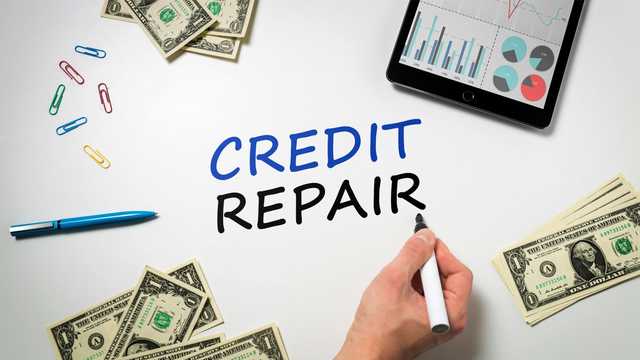 Credit repair companies have one important mission, that would be to help clients find credit report errors that are adversely affecting their credit scores. They wouldn't be able to do much about the fact you have too much outstanding debt or struggle to make payments, but they can make a difference.
A series of small errors on your credit report could be all that's preventing you from renting that apartment, getting that job, or qualifying for additional affordable credit.
Common Credit Report Errors
You live in an imperfect world. Yes, you surely make your fair share of mistakes. It's also possible your creditors and credit reporting agencies are also making mistakes that are adversely and wrongfully hurting your credit score.
Of all the possibilities, here's a look at some of the more common mistakes people might find hiding in their credit report:
Credit accounts have wrongfully been assigned to your social security number
Legal actions like bankruptcy are erroneously assigned to you
Incorrect credit dates that create issues
Retired debts that should have been removed
Name and information misspellings that cause credit entries to wrongfully hit your credit accounts
Invalid or unverified debts
Credit inquiries that you did not authorize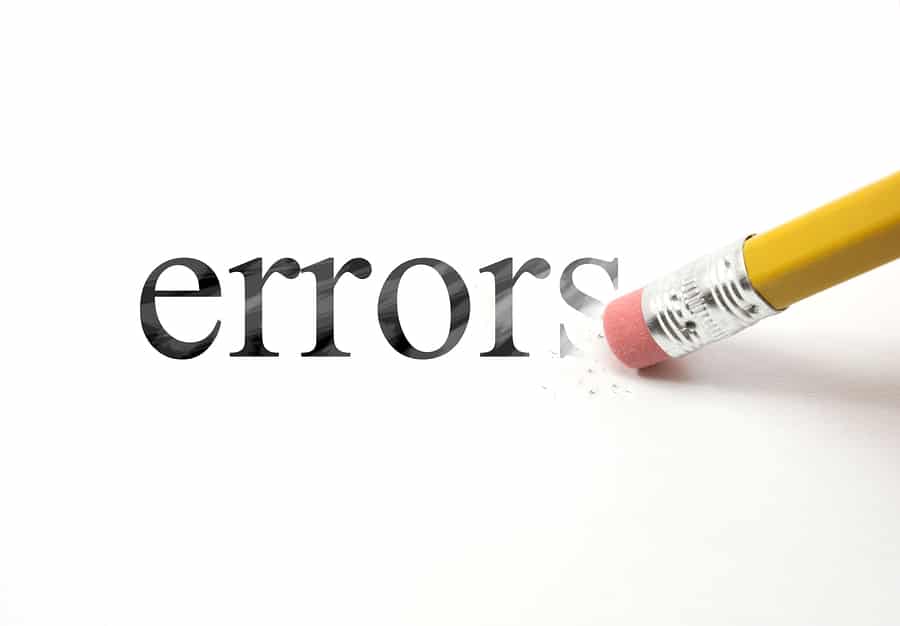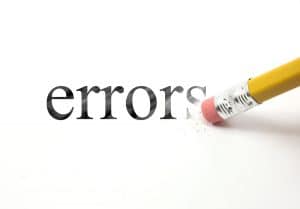 According to the Fair Credit Reporting Act and the Fair Debt Collection Practices Act, credit reporting agencies are not allowed to record erroneous entries. At issue is the fact they don't know what is accurate and what is erroneous. For that reason, you are responsible for monitoring your credit report.
Hiring a Reputable Credit Repair Company
A lot of Americans do a poor job of monitoring their credit score. It's only when they get rejected for credit or a job that they start showing interest. By the time they realize there's an issue, they may have already suffered some level of personal damage.
If you want help cleaning up and monitoring your credit reports, you could benefit by enlisting the services of a reputable credit repair service. For an affordable monthly fee you can secure the services of a credit representative which adheres to the CROA that will go to work for you.
Their first objective will be to coordinate efforts between you, your creditors and the credit reporting agencies to find potential errors. Once an error has been identified, the credit reporting agencies will need to acknowledge the error(s) and make the necessary adjustments.
That's half the battle. After your credit reports are clean and accurate, you need to take steps to keep it that way. Monitoring your credit report in the coming months and years is another service you can secure from a credit repair company. Each month, they will run your reports, address potential issues with you, and continue to work towards making sure your reports are error-free.
What makes credit repair services affordable? Think of it this way. If your credit score is artificially too low and you apply for a credit card, you might get approval but at an APR that's higher than it should be. With a couple of fixes to your credit, it might raise your credit score enough to lower your assigned APR by as much as a few percentage points. With that kind of savings, you might well be able to offset the monthly fees from your credit repair service.
Summary
Article Name
Cheap Credit Repair: What You Need To Know - The Credit Pros
Description
With cheap credit repair services, you might be able to fix enough issues to result in enough savings to offset the monthly cost of repairing your credit.
Author
Publisher Name
Publisher Logo