If you are one of the millions of Americans struggling with bad credit you may be looking for answers and wondering what "credit repair" is all about. It may sound too good to be true that you could find someone to help you deal with your credit problems. You might even be wondering "is credit repair legal?"
Credit Repair Explained
In a perfect world you could expect the information contained in your credit reports to be fair and accurate all of the time. After all, your credit is pretty important. However, we do not exactly live in a perfect world.
The credit reporting agencies (CRAs) each maintain hundreds of millions of consumer credit files. The sheer magnitude of data being handled leaves a lot of room for mistakes, and credit reporting mistakes certainly happen. Those mistakes can cause big problems, even if they seem small on the surface.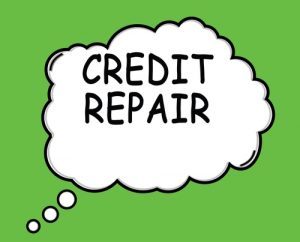 A seemingly small credit reporting error, such as an old account reporting as if it occurred more recently, could trigger an unfair drop in your credit scores. Those unfairly lowered credit scores could have a ripple effect throughout your entire life – making it difficult to qualify for loans, purchase a reliable vehicle, or even provide a safe and comfortable place to live for your family.
When incorrect or questionable information does appear on your credit reports you thankfully have rights. The Fair Credit Reporting Act (FCRA) gives you the right to dispute any information on your credit reports which you question or believe to be incorrect.
Of course you have the right to handle disputes with the CRAs completely on your own. Yet many people do not have the time or do not feel comfortable trying to correct credit errors alone. If you find yourself in a similar situation then hiring a professional credit repair company may make the most sense for you.
So, is credit repair legal?
The good news is that you certainly have the right to ask for help and to work with a professional if that is your preference. There is nothing at all illegal about asking a compliant, reputable credit repair company to help you address your credit problems.
Credit Repair Organizations Act (CROA)
If you are considering working with a credit repair professional, it is important to protect yourself. Just like we do not live in a perfect, error-free world when it comes to credit reporting we also do not live in a perfect world when it comes to the honesty and integrity of everyone who claims to be able to help you with your credit problems. There are certainly some dishonest companies and individuals out there who would not hesitate to scam you out of your hard earned money.
Remember how the credit reporting agencies must abide by the rules set forth under the Fair Credit Reporting Act (FCRA)? Any reputable credit repair company must also follow the law when providing services to consumers. The federal law which regulates credit repair organizations (CROs) is known as the Credit Repair Organizations Act (CROA).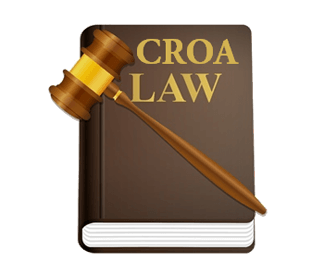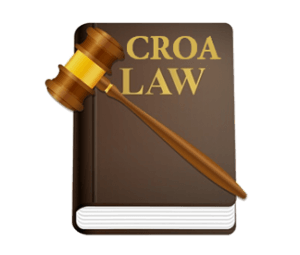 Here are some of the key requirements under CROA which a CRO must follow:
No Upfront Fees
No Deceptive Advertising (i.e. "We'll erase all of your negative credit history overnight!")
No Asking Consumers to Waive Their Rights
No Advising Consumers to Misrepresent Their Identities (i.e. "Use a "credit protection number" instead of your social security number.")
One of the easiest ways to spot a "credit repair" scam is by checking to see if the company follows CROA. Another great way to ensure that you are working with a reputable company is to see if they are a member of the National Association of Credit Services Organizations (NACSO). It is important to protect yourself since not every company who claims to sell credit repair services is legitimate.
Is Credit Repair Right for You?
We have already covered the fact that hiring a credit repair company is legal, just as it is legal for you to try to repair your credit problems on your own. The next step is to decide which option is best for you. If you question the accuracy of any information on your credit reports but do not feel confident trying to tackle the problem on your own remember that there is nothing wrong with asking a professional for help. In fact, many times asking for help may be the smartest choice you can make.