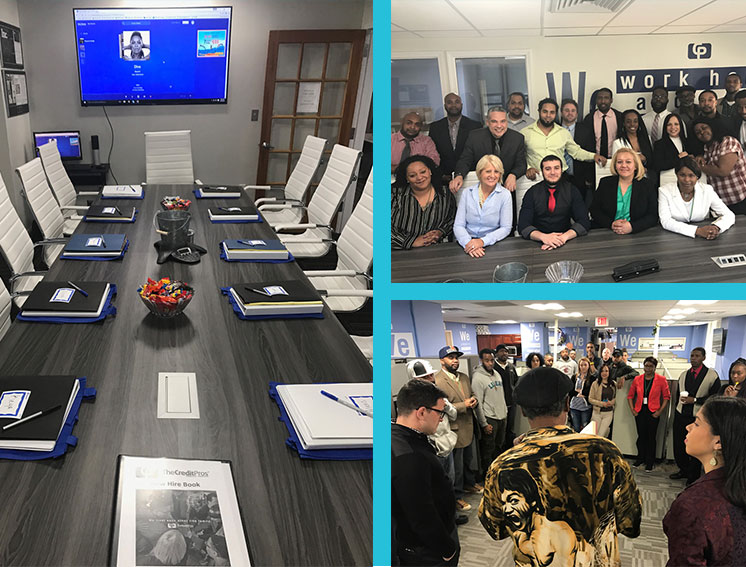 Come join The Credit Pros family.
Interested?
The Credit Pros, ranked by Inc. Magazine as one of America's 5,000 fastest growing companies 5 years running, is a financial technology firm. We are committed to providing the best customer service for our clients. We are equally committed to improving the lives of our employees and have been honored by Inc. Magazine as one of the 50 best places to work. The Credit Pros is BBB Accredited with an "A+" rating.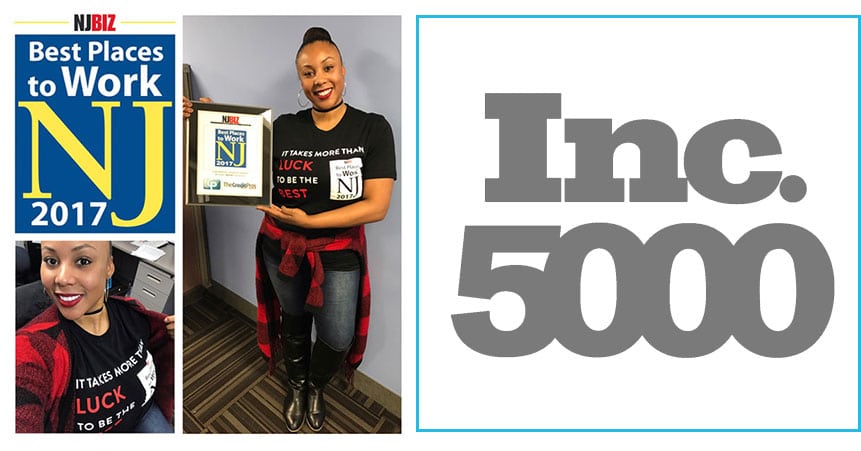 Are you a dynamic, competitive individual who has been looking for a company you can really believe in? If so, then we want to hear from you! Our salespeople thrive in this fast-paced, fun, and team-driven environment.
Sales experience is not required. Our phones ring all day with potential customers.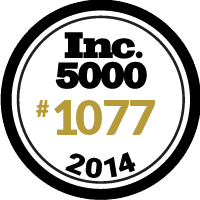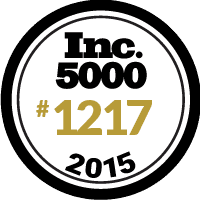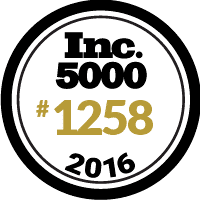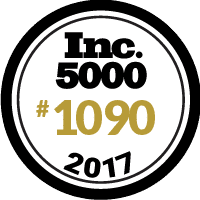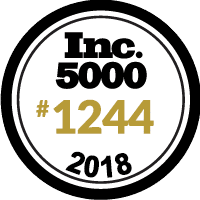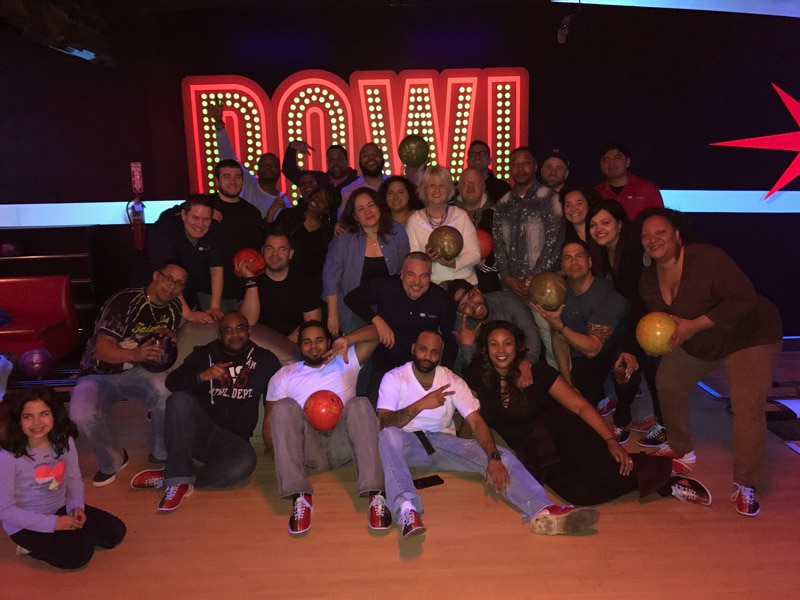 Compensation for this role is derived from a guaranteed base salary, as well as, bonus pools related to individual, team, and company-wide performance goals. We offer a comprehensive benefits package including medical, dental, and vision. Fully paid in-person and online training, both during your onboarding period, as well as, continuing throughout your career with us. Additional perks include a commuting reimbursement plan, a fitness center, free enrollment into our professional services product, and simple IRA plan.
If this sounds like a fit for you, it probably is.
Great support system here. Even on my worst day the Team is always there. Positivity is always given and that's so appreciated
Claribel C
No pressure to perform. The pressure is on yourself. This is what builds character and experience. Management encourages you. Constantly.
Marc S.
They pay me on time
Stephen L
I love working for TCP because every day I'm challenged to grow and evolve both as a part of the Sales Team and as an individual.

Demetria H
I love working for TCP because of the Employee Benefits like Health Care, transportation reimbursement and Simple IRA.
Tavier
I love working for The Credit Pros due to the tremendous dedication everyone has not only to each other but to the TCP Clients.
Shelly L
A strong atmosphere of love for community
Charita E
Look below at our current open positions.
Click on the position to apply
Customer Service
About Us:
The Credit Pros are a national credit repair company with a BBB accredited A+ rating. Staffed by a team of experienced Certified FICO© Professionals who are passionate about we help clients remove negative inaccurate, outdated, and erroneous items from their credit. The Credit Pros educates clients on how the credit system works and what proactive measures are needed to improve their credit. The Credit Pros is an Inc. 5000 growing company, we are driven to building an awesome company that improves the lives of our clients and our employees. We have been honored by Inc. Magazine as one of the 50 best places to work; and are also a SmartCEO Magazine Corporate Culture Award winner.
Employment Specifications:
Call center based in Newark, NJ running on North American Eastern Standard Time.
Pay based on hourly rate and processed via PayPal only.
Invoice created monthly for compensation and paid out on 5th of the month.
Combined 1 hour of breaks incorporated into shift, including a half an hour meal break.
Agent is member of Client Success Department, supervised by a manager and director.
Cloud based monitoring using ActivTrak.
Speak with customers directly over the phone using a headset.
Handle and resolve customer complaints, and manage customer accounts.
Write emails, create tasks, review and resolve tickets.
Organize workflow to meet customer time frames.
Direct requests and unresolved issues to the designated resource.
Keep records of customer interactions and transactions.
Record details of inquiries, comments and complaints.
Preferred Qualities:
Customer Service experience for an English language call center.
Previous work with US consumers, especially on financial or credit related customer service.
Full fluency in English language and conversation.
Furnished Home office with a desk, computer, two monitors and a headset
Excellent knowledge of Google Chrome, Microsoft Word, Excel and Outlook.
Previous experience with Salesforce, our Client Relationship Manager.
Previous experience with Zendesk, our support ticketing system.
Previous experience with FIVE9, our cloud call center software.
Benefits:
Paid out monthly via paypal.
Paid Time Off
Work from Home!
Account Executive
Life is too short to work for a company you don't love, with people who don't appreciate you, and where you are not personally fulfilled by the impact you make in your organization. If you're looking for a place that values your passion, desire to learn, and eagerness to take on fresh challenges, with a team that works hard and plays hard, then you might be a future TCP employee! But please stop reading here if you lack the skills needed for working in a blended inbound/outbound call center.
Who are we?
We are The Credit Pros! An Inc. 5,000 growing company for the past six years, with a BBB accredited A+ rating, and staffed by a team of experienced and knowledgeable Credit Professionals who are passionate about building an awesome company that improves lives. TCP is a great place to work, and we have the awards to prove it! We have been honored by both Inc. Magazine and NJ Biz as one of the 50 best places to work, and are also a SmartCEO Magazine Corporate Culture Award winner.
Who are you?
A talented and competitive Account Executive, with 1-year+ experience that thrives in a fast paced environment, with a short sales cycle. You must be comfortable speaking to dozens of people per day, handle objections and rejections, and then close those sales.
This is not a role for order takers or farmers, it is for REAL SALESPEOPLE. This is a B2C telephone sales role, in a blended call environment, with a typical "1 call close" sales cycle.
We use an automated dialing platform and supply a steady source of both inbound and outbound leads with NO cold calls. Additionally, we will provide the tools needed to establish your own lead pipeline through social media.
Why work for us?
We are a company that lives by our core values and prioritizes learning, professional, and personal growth. If you want earning potential matched with extensive training resources for all types of salespeople in an environment where you can feel like part of the family, surrounded by a team genuinely invested in your success, you've found the right place. We offer a $1,050 bi-weekly base, with uncapped commission, and a generous benefits package. Are you ready to join?
Requirements:
Shift: 9:30 am – 6:30 pm or 11:00 am – 08:00 pm
Proven inside sales experience
Track record of over-achieving quota
Strong phone presence and experience dialing dozens of calls per day
Excellent verbal and written communications skills
Active listening and probing question skills
Ability to multi-task, prioritize, and manage time effectively
Trainable, Coachable, and receptive to feedback
Responsibilities:
Understand customer needs and requirements
Source new sales opportunities through inbound and outbound calls
Close sales and achieve results
Maintain and expand your database of prospects
Benefits:
What's in it for you? Compensation for this role is derived from a base salary plus commission as well as a bonus related to individual, team, and company wide performance goals. We offer a comprehensive benefits package including:
Salary + commission 27,300 uncapped
Quarterly Bonus
Medical, Dental, and Vision Insurance
24 Hour On Site Fitness Center
Free enrollment into our Credit Repair Product
Simple IRA Plan with up to 3% match
Commuter Reimbursement
Quarterly Outings
Discounted banking services
Lots of free coffee and snacks!!!
Why wait, get started today
it only takes 90 seconds to sign up. Your information is safe with us.
We treat your data as if it were our own.
Some of the most overused and misunderstood words in the planning lingo are purpose, mission and core values. Yet most people can relate to a personal purpose, their personal mission, and their values in life even if they are not expressed in those words. These concepts which are about to be explained below are the central tenants of The Credit Pros organization and provide inspiration and momentum to our business.
Purpose- is what we, The Credit Pros, want to achieve. The Credit Pros purpose describes the "why" we are in existence as an organization; what The Credit Pros does, who the Credit Pros does it for, and both how and why The Credit Pros does it. It sets boundaries on the organization's current activities.
"Building an awesome company"
The Credit Pros Mission is what keeps us moving forward, even against discouraging odds. With this vision, The Credit Pros team can do astounding things to bring it to realization.
The Credit Pros Mission statement describes our future. It answers the question, "Where do we want to be as a company?" The mission conveys a larger sense of organizational purpose, so that employees see themselves as "building our cathedral" rather than "laying stones."
Values are clear in everything The Credit Pros do and how The Credit Pros operate. Articulating these core values provides us with guiding lights, ways of choosing among competing priorities and guidelines about how we will work together in our organization.
The Credit Pros core values reflects the core ideology of our organization, the deeply held values that do not change over time. The Credit Pros core values answers the question, "how do we carry out our mission?" The Credit Pros lives, breathes and reflects these core values in our its activities.
We respect our clients
We work hard and play hard together
We do the right thing even when no one is watching
We respect and hold each other accountable
We strive to be better tomorrow than we are today
We are passionate about what we do